Main content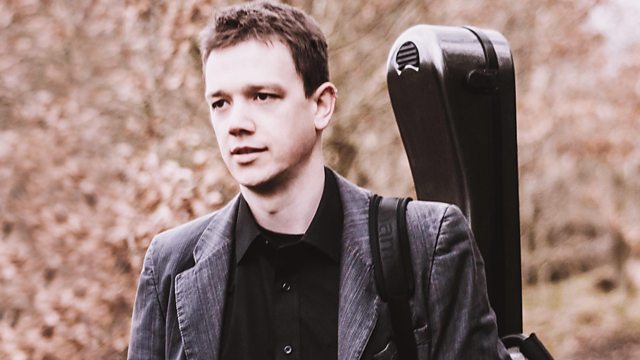 Cheltenham Festival
Tom McKinney presents new music from the Cheltenham Festival. Ensemble Court-Circuit plays Trybucki, Bertrand and Giguare, and Piatti Quartet plays Phibbs, Bloom and Turnage.
Tom McKinney presents new music recorded at the Cheltenham Festival last month.
Adrien Trybucki: Magma
Christophe Bertrand: Madrigal
Patrick Giguère: Le sel de la terre
Thallein Ensemble
Atelier XX/21
members of Ensemble Court-Circuit
Mark-Anthony Turnage: Contusion
Darren Bloom: Five Brief Lessons
Joseph Phibbs: String Quartet No.1
Piatti Quartet
French new music experts Ensemble Court-Circuit join ensembles from the conservatoires of Birmingham and Lyon to perform works by some of the most inventive French contemporary composers celebrating micro-tonality and the physicality of sound. And from the UK, the Piatti Quartet showcase new quartets by British and American composers.
Also tonight, a new piece for junk electronics by Vitalija Glovackyte recorded at a Kammer Klang concert in London.
Last on

Broadcast

Stockhausen's Gruppen – What's the Big Deal?