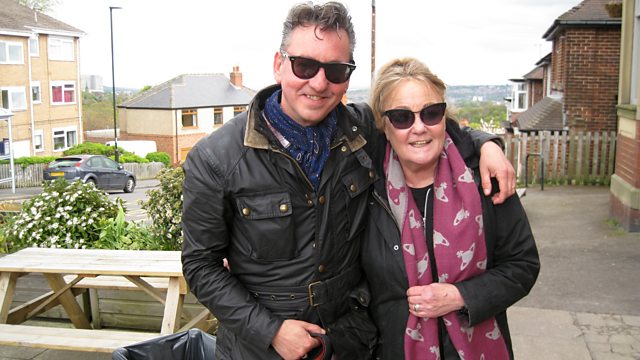 This week Janice Long finds herself on one of the seven hills of Sheffield in South Yorkshire with the wonderful and charismatic Richard Hawley, who has enjoyed success and award nominations for his work in groups and on his many solo albums.
Richard is also much loved on the live circuit and in demand for his session work with Pulp, Hank Marvin, Lisa Marie Presley, Arctic Monkeys, Manic Street Preachers and Paul Weller among many others.
They spend quite a lot of time in the bar and music room of Richard's local The Greystones - which has played host to Richard himself along with Pulp, Martin Simpson and Duane Eddy and then they take Richard's dogs Alf and Fred to the nearby Bingham Park.
Richard talks about growing up with his musical parents and the changing musical, political and social atmosphere in Sheffield from the 1960s to the present day.
Last on