Main content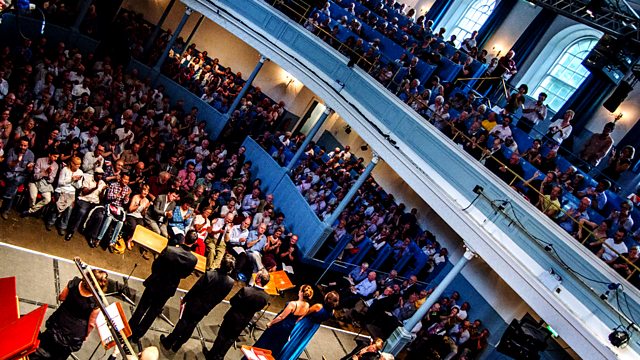 Karen Cargill and Simon Lepper
Mezzo-soprano Karen Cargill and pianist Simon Lepper perform sensual French songs by Debussy, Chausson, Duparc and Hahn alongside Wagner's highly-charged Wesendock Lieder.
The Internationally renowned Scottish mezzo-soprano Karen Cargill makes her EIF Queen's Hall debut appearance. With her regular musical partner Simon Lepper, they perform a sensual and delicate selection of songs of Chassson, Hahn, Duparc and Debussy alongside Wagner's highly-charged and romantic Wesendonck lieder. Wagner based these songs on poems by Mathilde Wesendonck with whom he had fallen in love and the music reflects much to be found later in his opera Tristan and Isolde.
Presented by Donald Macleod
Hahn: A Chloris; Le Rossignol des lilas; L'Enamourée; Infidelité; Les Fontaines
Debussy: Trois Chansons de Bilitis
Chausson: Le Charme; Sérénade italienne; Le Colibri; Les Papillons
INTERVAL at around 11.35am
Donald Macleod takes a look ahead to next week when Swiss pianist Andreas Haefliger will perform at the Festival and introduces his recording of Beethoven Piano Sonata No 32 in C minor, Op 111
Duparc: L'Invitation au voyage; Chanson triste; Extase; Phidylé
Wagner: Wesendonck Lieder
Karen Cargill (mezzo-soprano)
Simon Lepper (piano).