Main content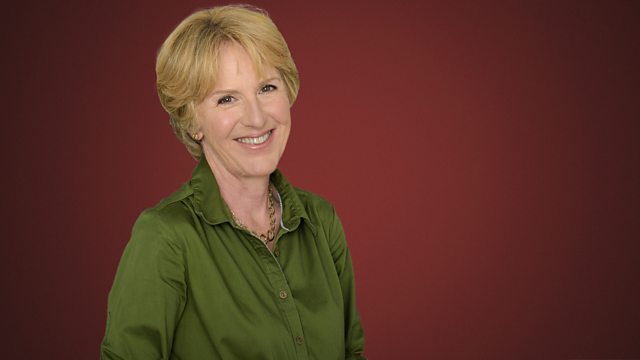 Brahms German Requiem
Catriona Young presents a performance of Brahms's German Requiem with Barbara Bonney, David Wilson-Johnson and the Oslo Philharmonic Orchestra conducted by Andre Previn.
Catriona Young presents a performance from Oslo of Brahms' German Requiem.
12:31 AM
Brahms, Johannes (1833-1897)
Ein Deutsches Requiem, Op.45
Barbara Bonney (soprano), David Wilson-Johnson (baritone), Oslo Philharmonic Orchestra, André Previn (conductor)
1:38 AM
Elgar, Edward [1857-1934]
Violin Sonata in E minor, Op.82
Elena Urioste (violin), Zhang Zuo (piano)
2:04 AM
Sowande, Fela (1905-87)
African Suite (1944)
CBC Vancouver Orchestra, Mario Bernardi (conductor)
2:31 AM
Dvorak, Antonin (1841-1904)
Symphony No.5 in F major, Op.76
Rotterdam Philharmonic Orchestra, James Conlon (conductor)
3:10 AM
Mozart, Wolfgang Amadeus (1756-1791)
Clarinet Quintet in A major, K.581
Kimball Sykes (clarinet), Pinchas Zukerman (violin), Donnie Deacon (violin), Jane Logan (viola), Amanda Forsyth (cello)
3:44 AM
Salzedo, Carlos (1885-1961)
Variations sur un thème dans le style ancien, Op.30
Mojca Zlobko (harp)
3:54 AM
Durante, Francesco (1684-1755)
Concerto per quartetto for strings No.3 in E flat major
Concerto Koln
4:05 AM
Moniuszko, Stanislaw (1819-1872), arr. Wiechowicz, Stanislaw & Mazynski, Piotr
4 Choral Songs
Polish Radio Choir, Marek Kluza (Director)
4:13 AM
Juon, Paul (1872-1940)
Fairy Tale in A minor, Op/8, for cello and piano
Esther Nyffenegger (cello), Desmond Wright (piano)
4:19 AM
Bach, Johann Sebastian (1685-1750)
Keyboard Concerto in F minor, BWV1056
Angela Hewitt (piano), Norwegian Chamber Orchestra
4:31 AM
Grieg, Edvard (1843-1907)
Two Lyric Pieces: Evening in the Mountains (Op.68 No.4); At the cradle (Op.68 No.5)
CBC Vancouver Orchestra, Mario Bernardi (conductor)
4:39 AM
Haydn, Joseph (1732-1809)
Piano Sonata in E minor, H.16.34
Ingrid Fliter (Piano)
4:50 AM
Bortnyansky, Dmitry [1751-1825]
Choral Concerto No.28 "Blessed is the Man"
Tasia Buchna (soprano), Valentina Slezniova (contralto), Vasyl Kovalenko (tenor), Fedir Brauner (tenor), Evgen Zubko (bass), Platon Maiborada Academic Choir, Viktor Skoromny (conductor)
4:58 AM
Albinoni, Tomaso (1671-1750)
Concerto à 5 in D minor, Op.9 No.2, for oboe & strings
Frank de Bruine (oboe), Robert King (director), The King's Consort ensemble
5:11 AM
Hess, Willy (1906-1997)
Suite in B flat major for piano solo (Op.45)
Desmond Wright (piano)
5:21 AM
Mendelssohn, Felix (1809-1847)
Symphony No.10 in B minor for string orchestra
Risör Festival Strings
5:32 AM
Widor, Charles Marie (1844-1937)
Suite for flute et piano, Op.34
Katherine Rudolph (flute), Rena Sharon (piano)
5:50 AM
Boccherini, Luigi [1743-1805]
Quintet in D major for guitar and strings, G.448
Zagreb Guitar Quartet, Varazdin Chamber Orchestra
6:10 AM
Brahms, Johannes (1833-1897)
Violin Sonata No.2 in A major
Valdis Zarinš (violin), Ieva Zarina (piano).