Main content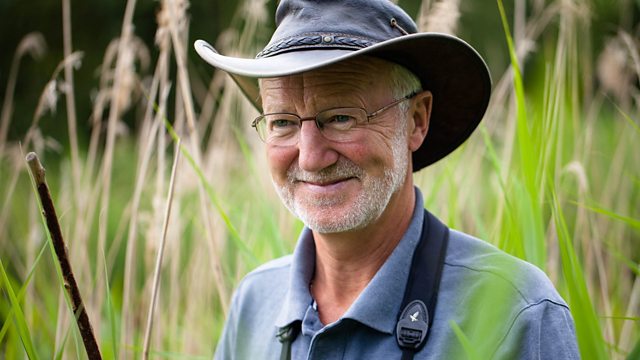 Nick Davies
Michael Berkeley's guest is scientist Nick Davies. With music by Mozart, Vaughan Williams and Herbert Howells.
Nick Davies is an expert in the art of deception - as practised by the cuckoo. He has spent his career studying that deceiving, murderous bird, and living in woods and wild gardens, even up in a mountain hut in the Pyrenees. He's a hugely influential scientist: since the late 1970s he's really helped define the field in behavioural ecology, and he's Professor of Behavioural Ecology at the University of Cambridge and a fellow of Pembroke College. But really, as he tells Michael Berkeley, he's happier not sitting in a library, but roaming the fens.
In Private Passions, Nick Davies reveals what he's learned about bird behaviour, and how birds use song to compete and, sometimes, collaborate to sing duets. He explains how some birds sing in poetry, some in prose; and why the blackbird in your back garden is a better songster than the nightingale. Music choices reflect his passion for the beauty of the natural world: Beethoven's Pastoral Symphony, for instance, Vaughan Williams's Lark Ascending, and songs by Herbert Howells and Samuel Barber about the transformative power of nature. We also hear the song of larks, nightingales, blackbirds, pink-footed geese - and the croaking of natterjack toads.
Produced by Elizabeth Burke
A Loftus production for BBC Radio 3.
Clips

Six mind-expanding music podcasts to download in 2019
Archive Unlocked: Two Decades of Private Passions