Main content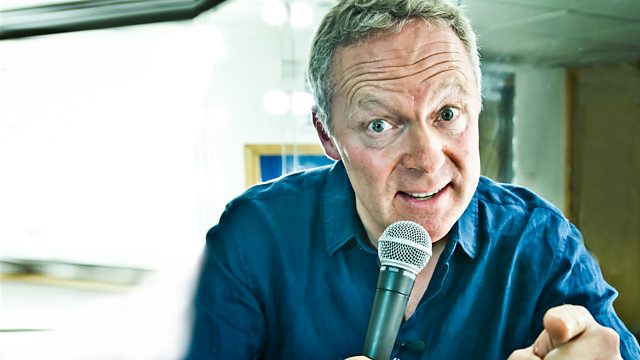 The Race to Fingerprint the Human Voice
Rory Bremner on how voice experts helped in the conviction of Michael Stone, who murdered Lin and Megan Russell, and John Humble, the hoaxer claiming to be the Yorkshire Ripper.
Impressionist Rory Bremner explores the role of the human voice in forensic phonetics.
Forensic phonetics - or voice identification - has long been used in legal proceedings to help determine if the voice on a recording is that of the defendant. But with the electronic age enabling the recording and storage of more data than ever before, its role in criminal investigations is changing rapidly and the race is on to "fingerprint the human voice".
Rory Bremner looks at some of the new research in this growing area of forensics - its applications in the fields of law enforcement and counterterrorism, and why there is such resistance to it in the UK, where we still prefer to rely on the human voice analyst than on an automated system. He hears about high profile cases involving speaker identification - including Michael Stone's conviction for the murder and Lin and Megan Russell and the conviction of John Humble as the hoax caller claiming to be the Yorkshire Ripper.
Rory also talks to Francis Nolan, Professor of Phonetics, about how the way we think of people as having "a voice" oversimplifies matters. Compared to a fingerprint pattern, which is always a constant, physical characteristic, the voice is the product of two mechanisms which vary considerably - the speech organs and language. Fingerprints are identified through literal analysis; voices are identified through comparative voiceprints. Your voice as your password is now becoming an everyday reality rather than a SciFi cliche. But can it really be said that every voice is unique, as some have claimed?
The development of increasingly sophisticated automated speaker recognition systems is now bringing the prospect of a "voiceprint" enticingly close. But how accurate are these systems? Can they differentiate between 'real' Trump and Rory's impression of Trump...?
Contributors:
Professor Peter French
Professor Hugh McLachlan
Dr Helen Fraser
Dr Kirsty McDougall
Professor Francis Nolan
Erica Thomson
A Terrier production for BBC Radio 4.
Last on
Broadcasts