Main content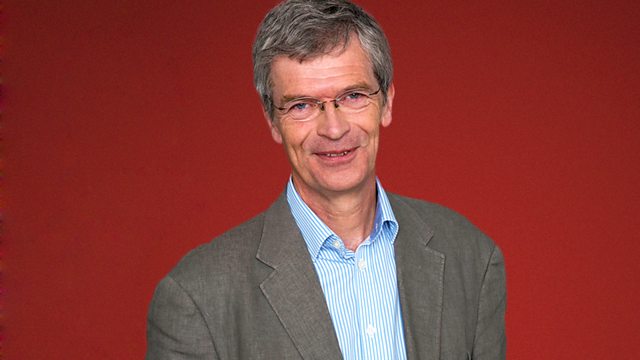 05/08/2017
As Radio 3 celebrates the 70th birthday of the Edinburgh Festival, Alyn Shipton presents listeners' requests with a Scottish tinge, as well as music from Jamaican-born pianist Monty Alexander.
Performers:
Artist  Bobby Wellins
Title  Birds of Brazil 2nd Movement
Composer Wellins, arr Tony Coe
Album  Birds of Brazil
Label  Sungai
Number  BW 11 Track 2
Duration  6.00
Performers: Bobby Wellins, ts; Kenny Wheeler, fh; Pete Jacobsen, p; Ken Baldock, b; Spike Wells, d. Delmé String Quartet, rec 1982, released 1989.

Artist  Ruby Braff
Title  Why Shouldn't I?
Composer Cole Porter
Album  For The Last Time
Label  Arbors
Number  19368 CD 1 Track 2
Duration   4.41
Performers: Ruby Braff, c; Scott Hamilton, ts; John Bunch, p; Jon Wheatley, g; Dave Green, b; Steve Brown, d.  August 2002

Artist  Johnny Keating
Title  Night Train
Composer Forrest / Simkins / Washington
Album  Swing Revisited
Label  Dutton Vocalion
Number  8109 Track 1
Duration  4.12
Performers: Jimmy Deucher, Eddie Blair, Bert Courtley, Bobby Pratt, Stan Reynolds, t; Johnny Edwards, Keith Christie, Maurice Gee, Maurice Pratt, tb; James Buck, frh; Roy Willox, Ronnie Chamberlain, Don Halliwell, Tubby Hayes, Duncan Lamont, reeds; Reg Guest, p; Jim Sullivan, g;  Freddie Logan, b; Barry Morgan, perc; Ronnie Verrall, d. 1964

Artist  Carol Kidd
Title  You Go To My Head
Composer Coots / Gillespie
Album  Carol Kidd
Label  Akoi
Number  AKH003 Track 3
Duration  3.16
Performers Carol Kidd, v; Sandy Taylor, p; Alex Moore, b; Murray Smith, d. 1984

Artist  Sandy Brown
Title  Go Ghana
Composer Brown
Album  McJazz and Friends
Label  Lake
Number  CD 58 Track 1
Duration  3.30
Performers: Al Fairweather (tp); Sandy Brown (cl, voc); John R.T. Davies (tm); Alan Thomas (pno); Mo Umansky (bjo); Brian Parker (bs); Graham Burbidge (dm). 1955

Artist  Morrissey / Mullen
Title  This Must Be The Place
Composer Mullen
Album  This Must Be The Place
Label  Coda
Number  15 Side A Track 3
Duration  4.47
Performers: Dick Morrissey, ts; Pete Jacobsen, p; Jim Mullen, g; Trevor Barry, b; Neil Wilkinson, d. 1965

Artist  Tommy Smith
Title  Wild Cat
Composer Smith
Album  Beasts of Scotland
Label  Linn
Number  5054 Track 10
Duration  5.16
Performers: Guy Barker, t; Andy Panayi, fl; Tommy Smith, ts, ss; Steve Hamilton, p; Alex Dankworth, b; Tom Gordon, d.

Artist  Colin Steele
Title  There are Angels
Composer Steele
Album  Even In The Darkest Places
Label  Gadgemo
Number  GAD 002 Track 6
Duration  5.50
Performers: Colin Steele, t; Michael Buckley, reeds; Dave Milligan, p; Calum Gourlay, b; Stu Ritchie, d. 2017.

Artist  Thelonious Monk
Title  Something in Blue
Composer Monk
Album  Something in Blue
Label  Black Lion
Number  30119 Side 2 Track 1
Duration  6.40
Performers: Thelonious Monk, p. 1972

Artist  Monty Alexander
Title  Battle Hymn of the Republic
Composer Steffe
Album  Live! At the Montreux Festival
Label  MPS
Number  817 487-Track 6
Duration  5.00
Performers Monty Alexander, p; John Clayton, b; Jeff Hamilton., d. 1976

Artist  Count Basie
Title  Jumpin' at the Woodside
Composer Basie
Album  Count Basie Story
Label  Proper
Number  Properbox 19; CD 1 Track 19
Duration  3.03
Performers: Buck Clayton, Harry Edison, Ed Lewis, t; Dan Minor, Benny Morton, Dicky Wells, tb; Earle Warren, as; Lester Young, Herschel Evans ts, Jack Washington, bars; Count Basie, p; Freddie Green, g' Walter Page, b; Jo Jones, d. 22 Aug 1938.