Main content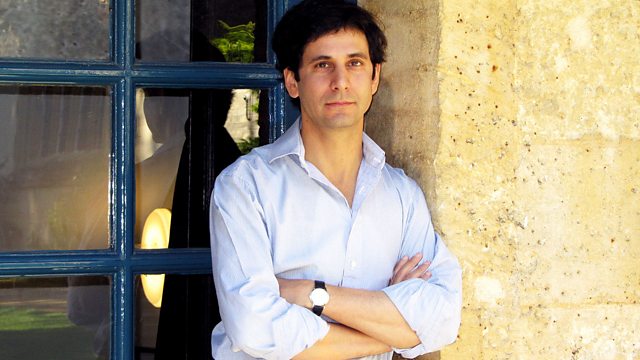 Historian Professor Fara Dabhoiwala explores the origins of freedom of speech in relation to sex, with extracts from key flashpoints in the past.
In the modern Western world, we take free speech for granted. We presume it is our age-old inheritance. But it's not. In this three-part series, historian Professor Fara Dabhoiwala explores how freedom of speech came into being, with extracts from key flashpoints in the past. This second programme focuses on sex.
After religion, sex has always been the greatest taboo. For most of our past, explicit writing about sex was extremely rare and almost none of it was in English, but in Latin, Greek, French, or Italian, which only the educated elite could read. And it was written out by hand, not printed or widely circulated.
But this began to change around 1700, when the first sexually explicit works in English began to be printed and sold in bookshops. Within a few decades, London was the centre of a clandestine but booming trade in what became known as pornography - a word that was only coined around 1800.
Fara Dabhoiwala explores the 18th-century explosion of free speech about sex, and its implications for our modern debates about pornography. The programme includes extracts from works we might still find shocking today - from the 17th century erotic text The School of Venus, to Fanny Hill -- and Ancient and Modern Pederasty, a work in favour of homosexual love that was so thoroughly suppressed that its contents can now only be reconstructed through court records.
Contributors include Professor Judith Hawley of Royal Holloway, University of London; Rae Langton, Professor of Philosophy at Cambridge; and Hal Gladfelder, Professor of Literature at Manchester University.
Fara Dabhoiwala is the author of The Origins of Sex: A History of the First Sexual Revolution. He is a Senior Research Scholar at Princeton University and a life fellow of All Souls and Exeter College, Oxford. His current projects include a history of free speech and a history of global English.
Presented by Fara Dabhoiwala
Dramatic readings by Emily Bevan, Ewan Bailey, Jonathan Keeble and Oliver Soden
Academic Research by Sally Holloway
Produced by Elizabeth Burke
Executive Producer: Jo Coombs
A Loftus production for BBC Radio 4.
Last on
Broadcasts