Main content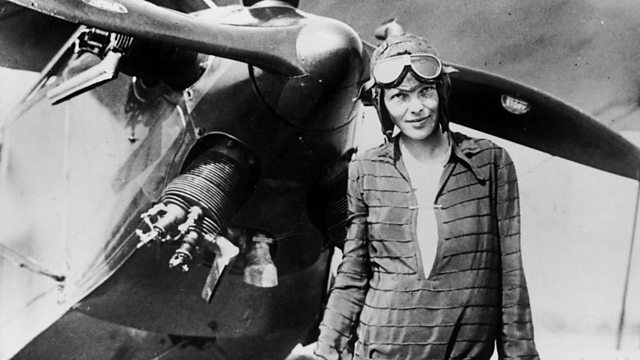 Amelia Earhart - Trailblazer in the Skies
Bridget Kendall and guests explore the life and mysterious death of the US aviator Amelia Earhart, 80 years since her record-breaking attempt to circumnavigate the globe.
This year is the 80th anniversary of the record-breaking attempt by the US aviator Amelia Earhart to circumnavigate the globe. It was a mission that cost her life, but helped to cement her place in history as one of the most inspirational and celebrated pilots of the 20th century.
Earhart used her position and the publicity her flights generated to advance the cause of women's rights - not just in aviation, but in wider society.
Bridget Kendall looks back at the life of a pioneering woman determined to break through barriers - with Susan Butler, author of 'East to the Dawn: The Life of Amelia Earhart'; Dorothy Cochrane, Curator in the Aeronautics Division of the Smithsonian Institution's National Air and Space Museum in Washington; and Susan Ware, author of 'Still Missing: Amelia Earhart and the Search for Modern Feminism'.
Photo: Amelia Earhart in June 1928 (Getty Images).
How US aviator Amelia Earhart used her ingenuity to carve out a career as a female pilot.