Main content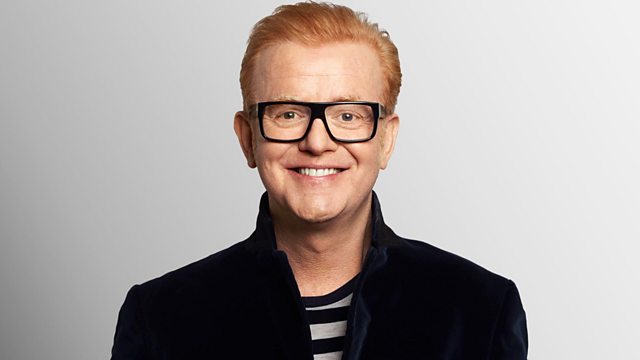 Tornado: The 100 mph Steam Engine and Visualisation
Chris Evans presents a fully interactive show for all the family, featuring music, special guests and listeners on the phone.
Last on
Clips

Music Played
Maroon 5

Moves Like Jagger (feat. Christina Aguilera)

TLC

It's Sunny

(CD Single).
Cooking Vinyl.

Elvis Costello & The Attractions

I Can't Stand Up For Falling Down

Fantastic 80's Disc 2 (Various Artis.
Columbia.

Rag'n'Bone Man

As You Are

(CD Single).
Columbia.
002.

The Mavericks

Dance the Night Away

Ultimate Country (Various Artists).
Telstar.

Paramore

Hard Times

After Laughter.
Fueled By Ramen.

The Mamas & the Papas

California Dreamin'

Amen Corner

(If Paradise Is) Half As Nice

Sunny Afternoon - Sound Of The 60's,V.
Old Gold.

The Script

Rain

(CD Single).
Sony Music Entertainment.

MC Hammer

U Can't Touch This

Fast Forward (Various Artists).
Telstar.

Bow Wow Wow

I Want Candy

Young at Heart (Various Artists).
Reader's Digest.

Tiggs da Author

Run (feat. Lady Leshurr)

Bridget Jones's Baby O.S.T. (Various Artists).
Polydor.
001.

Harry Belafonte

Jump In The Line

Calvin Harris

Feels (feat. Pharrell Williams, Katy Perry & Big Sean)

Peter Gabriel

Steam

Now 24 (Various Artists).
Now.

Beyoncé

Single Ladies (Put A Ring On It)

I Am.. Sasha Fierce.
Music World Music.
1.

The Beach Boys

Don't Worry Baby

The Best Of The Beach Boys (CD 1).
EMI.

The Who

Pinball Wizard

The Who Hits 50! (Deluxe Edition).
Polydor.
016.

Queen

One Vision

Queen - Greatest Hits II.
Parlophone.

10cc

Dreadlock Holiday

The Very Best Of 10cc.
Mercury.
15.

Golden Earring

Radar Love

Hot Love - Sounds Of The 70's, Part 1.
Old Gold.

Arcade Fire

Everything Now

Spandau Ballet

Gold

The Gold Album (Various Artists).
The Hit Label Ltd.
Pause For Thought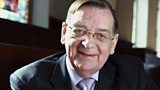 Methodist Minister Leslie Griffiths:
A month without the internet, two months without television. That's the dark hole I'm just emerging from. It's an unforeseen consequence of moving house. Can you imagine it? No Poldark, no ten o'clock news, no bake-offs or cook-ups, no cricket or Formula One. This blackout lasted from the day the Lions drew with the All Blacks at rugby till the day the Lionesses lost to the Netherlands at football. And there's been no box-set binging to while away the evenings either. It's been tough.
The worst aspect of all this, however, has been the realisation about just how dependent I've become on these gismos and gadgets. I mean – I remember typewriters and tippex and the time when tellies hadn't yet arrived, times when we had to amuse ourselves. Someone like me should have been more resourceful, able to find better things to do. But like everybody else, I'm hooked to the box, stuck to my screen, always tuned in to something or someone.
For all that, I've come to see that this period of enforced abstinence might have been good for me. For one thing, it's helped me understand one detail of the life of faith which I'd never fully grasped. Most religions commend three basic activities. Two – saying prayers and giving money or time to the poor – I've never had difficulty with. But the third, fasting, has always mystified me. I've tended to associate it with giving up food and drink but I now see that it can be anything, including television and the internet. Going without your staples can be a good discipline. It weans you off being dependent on what have become mere habits, cleans you up, gives you a little more control over your life. And, of course, when you eventually return to your old loves, it allows you to enjoy them all the more.
I'll tell you something though. I've thanked the Lord more than once that we got our television back in time to see that magical 10,000 metre race. Mo Farah on the victor's podium, wrapped in our national flag, is the perfect symbol of the kind of Britain I want to live in.
Broadcast