Main content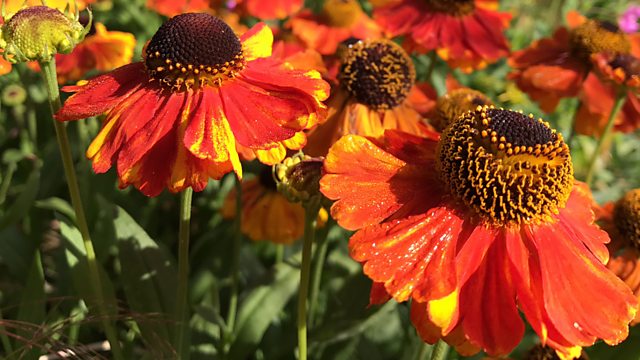 Episode 18
Monty Don advises on the summer pruning of fruit trees. Carol Klein meets one of her gardening heroes and Nick Bailey is on the trail of some alien invaders to our gardens.
At the height of summer, it is time to ensure that fruits and vegetables are given attention to ensure maximum cropping. Monty Don gives advice on the summer pruning of fruit trees, as well as showing how to get the best from tomatoes and chillies. He also recommends plants which will carry on flowering into autumn.
Carol Klein meets one of her gardening heroes, Roy Lancaster, and joins him as he reminisces on his life and explains his passion for plants. Nick Bailey is on the trail of some more alien invaders to our gardens, and we travel to Wales to meet a chef who has taken on a field in which to grow vegetables.
Monty pays a visit to an extraordinary garden in Berkshire and we continue our 50-year celebrations when Rachel de Thame reflects back on how we used to garden 50 years ago. Joe Swift and Flo Headlam begin an exciting new project to celebrate our golden anniversary when they help a community create a garden in Wiltshire.
Clips

Roy Lancaster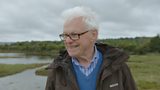 Roy was born in Bolton. His parents worked in the cotton mills and his father grew roses, which no doubt sparked his interest in gardening. His plan on leaving school aged 15 was to become an engine driver, but the curator of the Bolton Museum suggested he become a gardener and found him a place at Moss Bank Park.
Roy was a popular presenter on BBC TV Gardeners' World in the 80's and a panelist for Radio 4's Gardeners' Question Time. He is well known for his encyclopedic botanical knowledge and for introducing many popular garden plants.
Travel has been a major theme throughout Roy's life. His heroes include early plant hunters such as E. H. Wilson and just like Wilson, Roy Lancaster has travelled repeatedly to China. But aside from this, there's barely a country in the world that he hasn't visited.
Roy Lancaster is 80 this year and probably hasn't changed much in the past six decades. He was obsessed with wildlife and plants as a small boy, and continues to be to this day. Mr Lancaster describes plants the way others describe people. 'Like people, they have distinct appearances, personalities, likes and dislikes.'
Roy has been awarded both an OBE and CBE for services to horticulture.
Lindley Library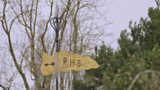 The Royal Horticultural Society's Lindley Libraries is the collective name for the libraries situated across the four RHS Gardens at Wisley, Harlow Carr, Hyde Hall and Rosemoor, and the establishing library at the Society's headquarters in Vincent Square, London. Combined, they create the largest horticultural library in the world.
The RHS Lindley Library's headquarters at Vincent Square, London was founded in the early 19th century. It holds unique collections of early printed books on gardening, botanical art and photographs, as well as the archives of the RHS and of notable gardeners and garden designers. It includes 80,000 books, with a rare books collection dating back to 1514; about 30,000 original botanical illustrations and oil portraits, including the world's finest collection of orchid portraits; and approximately 200,000 photographs.
RHS Lindley Library
80 Vincent Square
London
SW1P 2PE
Tel. 020 7821 3050

Lindley Library (www.rhs.org.uk)
Credits
| Role | Contributor |
| --- | --- |
| Presenter | Monty Don |
| Presenter | Nick Bailey |
| Presenter | Flo Headlam |
| Presenter | Carol Klein |
| Presenter | Joe Swift |
| Presenter | Rachel de Thame |
| Executive Producer | Paolo Proto |
| Series Producer | Sharon Fisher |
| Production Manager | Jennie Sawyer |