Main content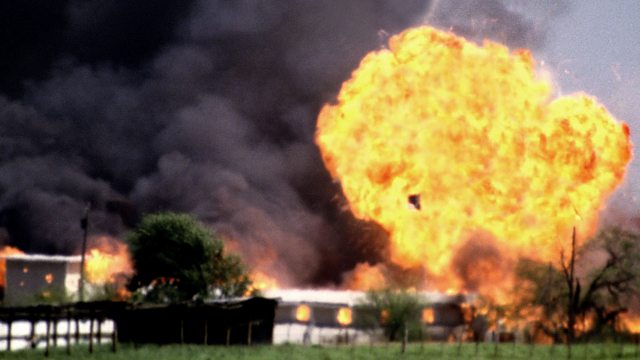 28/07/2017
People involved in the tragic siege of the Branch Davidian compound in Waco tell their story. After 51 days of negotiating, the FBI storms the compound - with disastrous results.
The story of the 1993 Waco siege and the lasting impact on those who survived.
It's April 19th 1993. The FBI is surrounding the Mount Carmel compound just outside Waco, Texas. There are more than a hundred men, women and children inside who call themselves the Branch Davidians, followers of David Koresh, who believes he is a new messiah.
The siege is entering its 51st day and the FBI has had enough of talking.
Presenter: Cole Moreton
Producer: Jonathan Mayo
A TBI Media production for BBC Radio 4.
Last on
Broadcast