Main content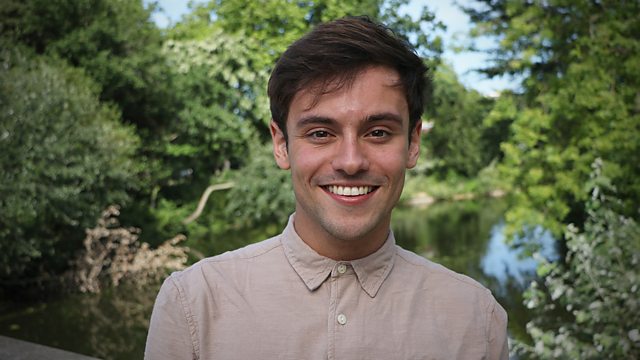 The Brain Tumour Charity
Tom Daley presents an appeal on behalf of The Brain Tumour Charity, which supports people living with a brain tumour as well as funding research into finding a cure.
Tom Daley presents an appeal on behalf of The Brain Tumour Charity, which supports people living with a brain tumour and their families, as well as funding research into finding a cure. Tom lost his father Rob to the disease in 2011, and he and his family have been directly supported by the charity.
Angela from Northumberland was diagnosed aged just 21. She has since received life-saving surgery to control her tumour and is now a staunch promoter of the HeadSmart campaign, which aims to raise awareness of tumour symptoms in babies, children and teenagers. The campaign saved the life of six-year-old Daniel after his mum Rosie recognised his symptoms from the HeadSmart card.
The Brain Tumour Charity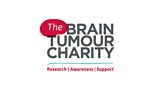 Brain tumours strike people of all ages. Their impact is devastating. They rob families of the people they love and change the lives of those who survive the disease.
At The Brain Tumour Charity, we're fighting brain tumours on all fronts through funding research and providing support for those affected.
We're working to raise awareness of the symptoms of brain tumours so that those with the disease are diagnosed as quickly as possible and have early access to treatment, information and support.
Our HeadSmart campaign, which alerts families and healthcare professionals to the signs of childhood brain tumours, has halved the time it takes on average to diagnose children in the UK.
But many adults with brain tumour symptoms still wait months or even years for a diagnosis, seeking medical help many times before they are referred for a vital scan.
Of those with a cancerous brain tumour in the UK, more than half were diagnosed only after they visited A&E. Our own surveys have found that almost a third of adults with any type of brain tumour consulted a GP at least five times before they were diagnosed.
We need to change this.
We're funding a landmark research project – the first of its kind in the world – to analyse systematically the symptoms that have led to a brain tumour diagnosis for adults in the UK.
By donating to our appeal, you can help us gather the information we need to tackle adult brain tumour diagnosis delays, saving lives and preventing long-term disability.
Tom Daley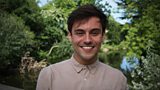 Hi, I'm Tom Daley.  I'm supporting this Lifeline appeal for The Brain Tumour Charity because I know how important it is to beat this devastating disease.
I lost my dad Rob to a brain tumour six years ago. He was my biggest supporter but he didn't live to see me dive in the London Olympics in 2012.
The Brain Tumour Charity is doing so much to change the future for people like my dad - funding research to find a cure as well as raising awareness of the disease and its impact.
Through its HeadSmart campaign, the charity has helped to make sure children with brain tumours are diagnosed more quickly than before. That's saving lives and preventing some of the long-term health problems brain tumours can cause in children.
Now the charity wants to do the same for adults, for the sake of every single family affected by a brain tumour.
Your support can help make that happen.
Angela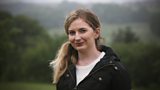 Angela was rushed to hospital in November 2010 with sudden excruciating head pain and loss of vision in her right eye.
Then aged 21, she was in her final year at university and doctors initially suspected she was suffering from stress-related migraine. However, tests revealed a brain haemorrhage which was caused by a tumour.
Angela was told she did not need immediate surgery but after regular monitoring, her medical team recommended an operation in 2015 to remove as much of the tumour as possible.
Angela began blogging in order to help others facing a similar experience. She also shared for the first time the fact that she had been misdiagnosed with bulimia in her teens, possibly due to symptoms caused by her then-undiagnosed tumour.
She has become a staunch campaigner in support of HeadSmart, The Brain Tumour Charity's drive to raise awareness of the signs and symptoms of childhood brain tumours.
Daniel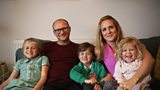 When her three-year-old son Daniel became unusually lethargic and grumpy, Rosalind assumed it was a passing phase or the effects of a virus. Then he started vomiting occasionally and woke one morning complaining of a headache.
Rosalind remembered an image she had seen on Facebook of The Brain Tumour Charity's HeadSmart card, listing the most common signs and symptoms of a childhood brain tumour.
After she consulted two GPs, Daniel was referred to a paediatrician but before that appointment he deteriorated so quickly that Rosalind took him to A&E. A scan showed Daniel had a brain tumour the size of a fist.
Surgeons were able to remove the tumour and three years on Daniel, now six, is doing well.
Rosalind says: "If I had not seen the HeadSmart card I can honestly say that I would not have recognised that Daniel was so unwell. The campaign undoubtedly changed the outcome for my precious boy."
Credits
| Role | Contributor |
| --- | --- |
| Presenter | Tom Daley |
| Producer | Charlotte Denton |
| Producer | Hardeep Giani |
| Executive Producer | Sandy Smith |