Main content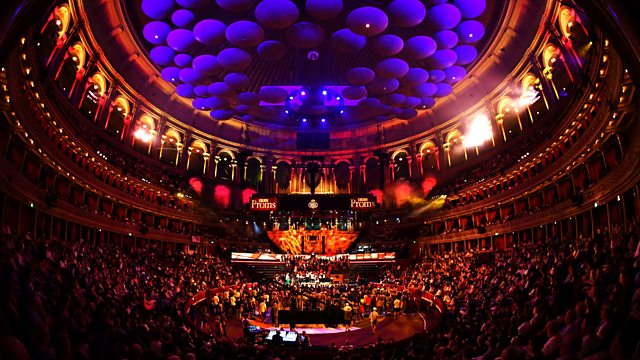 Prom 22 repeat: Monteverdi's Vespers
French Baroque ensemble Pygmalion, under director Raphael Pichon, perform Monteverdi's Vespers of 1610. Presented by Georgia Mann from the Royal Albert Hall.
Afternoon on 3 with Georgia Mann
Another chance to hear the French baroque ensemble Pygmalion under director Raphaël Pichon perform Monteverdi Vespers of 1610.
Presented by Clemency Burton-Hill at the Royal Albert Hall, London
Monteverdi: Vespers of 1610
Giuseppina Bridelli, mezzo-soprano
Eva Zaïcik, mezzo-soprano
Emiliano Gonzalez‐Toro, tenor
Magnus Staveland, tenor
Virgile Ancely, bass
Renaud Bres, bass
Geoffroy Buffière, bass
Ensemble Pygmalion
Raphaël Pichon, director
Before there was Bach's Mass in B minor or Beethoven's Missa solemnis there was Monteverdi's Vespers, a choral masterpiece of unprecedented musical scope and audacious beauty. The work's textural extremes, multiple choirs and sonic effects are brought to life in a performance marking the 450th anniversary of the composer's birth.
Award-winning French Baroque ensemble Pygmalion makes its Proms debut under its director Raphaël Pichon, together with an exciting line-up of young soloists.
First broadcast on Monday 31st July
Followed by a selection of recordings from this week's Proms Artists.