Main content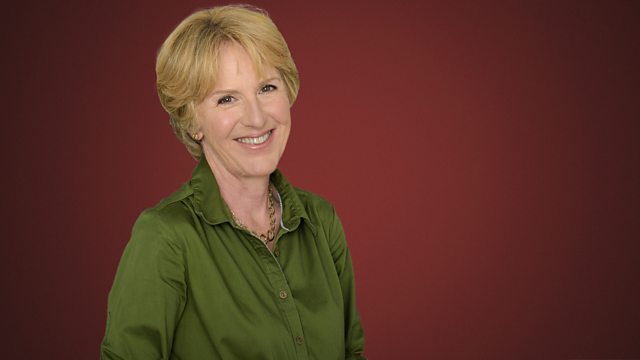 Così fan tutte by Mozart
Catriona Young presents Cosi fan tutte by Mozart, recorded in Warsaw in 2014.
Catriona Young presents a performance of Mozart's opera Così fan tutte, recorded in Warsaw in 2014.
12:32 am
Wolfgang Amadeus Mozart (1756-1791), Lorenzo Da Ponte (librettist)
Così fan tutte, K588
Fiordiligi ..... Kate Valentine (soprano)
Dorabella ..... Rosanne van Sadwijk (mezzo-soprano)
Despina ..... Ilse Eerens (soprano)
Ferrando ..... Anders Dahlin (tenor)
Guglielmo ..... Andre Morsch (baritone)
Frans Fiselier (bass-baritone)
Capella Amsterdam
Orchestra of the Eighteenth Century
Ed Spanjaard (conductor)
3:12 am
Richard Strauss (1864-1949), Percy Grainger (Arranger)
Ramble on the Last Love Duet in Der Rosenkavalier
Dennis Hennig (piano)
3:20 am
Hellendaal, Pieter (1721-1799)
Concerto grosso in F major, Op 3 No 6
Combattimento Consort Amsterdam
3:34 am
Johannes Brahms
Variations on a Theme by Haydn, Op 56a
Oslo Philharmonic Orchestra, Marek Janowski (conductor)
3:51 am
Abel, Carl Friedrich (1723-1787)
Praeludium, Adagio and Allegro from Pieces (27) for viola da gamba
Paolo Pandolfo (viola da gamba)
4:04 am
Anton Bruckner
Os justi ('The mouth of the righteous')
Mnemosyne Choir, Caroline Westgeest (director)
4:09 am
Fryderyk Chopin
Nocturne in C minor, Op 48 No 1
Llyr Williams (piano)
4:16 am
Johann Sebastian Bach (1685-1750)
Sonata for flute, violin and continuo in G major, BWV 1038
Musica Petropolitana
4:24 am
Kabalevsky, Dmitri (1904-1987)
Colas Breugnon (Overture)
Edmonton Symphony Orchestra, Uri Mayer (conductor)
4:31 am
Alexander Borodin (1833-1887)
Polovtsian Dances (Prince Igor)
Sydney Symphony Orchestra, Stuart Challender (conductor)
4:42 am
Franz Schubert (1797-1828), Franz Liszt (transcriber)
Ave Maria, D839
Sylviane Deferne (piano)
4:49 am
Franz Liszt
Ave Maria S38
Tallinn Boys Choir, Mart Siimer (organ), Lydia Rahula (conductor)
4:52 am
Joseph Haydn (1732-1809)
Piano Trio in G major, 'Gypsy rondo'. Hob.15.25
Kungsbacka Trio
5:08 am
Gioachino Rossini (1792-1868)
Ecco ridente in cielo ('Il barbiere di Siviglia')
Mark Dubois (tenor), Kitchener Waterloo Symphony Orchestra, Raffi Armenian (conductor)
5:14 am
Heinichen, Johann David (1683-1729)
Concerto in G major for flute, bassoon, cello, double bass and harpsichord
Vladislav Brunner jr. (flute), Jozef Martinkovic (bassoon), Juraj Alexander (cello), Milos Starosta (harpsichord), Juraj Schoffer (double bass)
5:23 am
Claude Debussy (1862-1819)
Violin Sonata in G minor
Peter Oundjian (violin), William Tritt (piano)
5:37 am
Antonin Dvorak (1841-1904)
Suite in A major, Op 98b
Polish Radio National Symphony Orchestra in Katowice, Stanislaw Macura (conductor)
5:57 am
Francois Couperin (1668-1733)
Harpsichord Suite No 25, in E flat major/C minor
Stefan Trayanov (harpsichord)
6:16 am
Sergei Prokofiev (1891-1953)
Symphony No 1 in D major, Op 25, 'Classical'.