Main content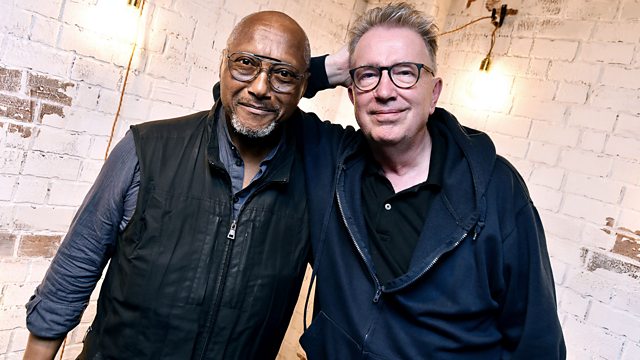 Labi Siffre In Conversation with Tom Robinson
Tom Robinson talks to singer-songwriter and poet Labi Siffre about life, love, music, and being black, British and gay as part of 6 Music's Loud and Proud season.
In a landmark interview at the heart of 6 Music's Loud and Proud season, Tom speaks with singer songwriter Labi Siffre.
The BBC will be marking the 50th anniversary of The Sexual Offences Act 1967 with Gay Britannia and 6Music will be celebrating gay culture and its journey from then until now with our own season: 6 Music Loud & Proud.
Exploring the changing attitudes towards LGBTQ+ communities through the lens of Labi's life and music, gaining a unique perspective into being black, British and gay, both before and after the partial decriminalisation of homosexuality 50 years ago. We will hear his musical influences, his own much-loved songs and the stories behind them. Labi will tell Tom about discrimination, falling in love & his plans for a comeback album. He'll illustrate his musicianship by breaking into song unaccompanied, and share his views on modern Britain with an original, previously unheard poem.
Siffre has released 10 albums, is a poet, a playwright and a tireless campaigner. He has been sampled and covered by Jay-Z, Kanye West, Dr Dre and Eminem, Wu-Tang Clan, Kelis and many more. He is now regarded by aficionados one of the most talented British song-writers of his generation.
Last on