Main content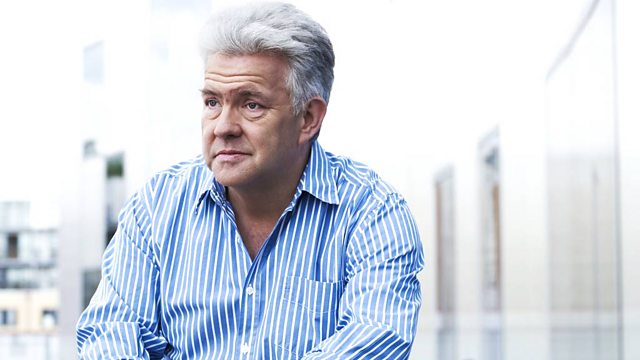 I'm Here. Where Are You?
Early-bird poet Ian McMillan investigates why people are early or late. Infuriated when kept waiting, he tries to find out why people have different ideas about time.
Early-bird poet Ian McMillan investigates why some people are happiest being early and others are content to be late.
Ian often arrives hours early for a performance and the thought of being late brings him out in a cold sweat. Infuriated at being repeatedly kept waiting by his tardy friend and fellow performer, composer Luke Carver Goss, he tries to find out why people have such different ideas about what being on time means.
Luke and Ian share their experiences of timekeeping to try and understand each other's approaches to punctuality - and end up writing a song, "I'm Not Late, I'm Running Late".
Ian also talks to social psychologist and author Oliver Burkeman, another early bird, about whether he should be irritated by being kept waiting - or more forgiving. Oliver says no-one is late or early by accident - it's always revealing of a deeper need.
Perhaps Ian runs on "industrial time", a throwback to his industrial roots. This was when the clock began to rule the working day instead of the sun and - according to Katy Belshaw, curator of industrial heritage at the Manchester Museum of Science and Industry - when people began to talk not about time passed, but about time spent.
Ian shares his strong emotions about the possibility of being late with psychotherapist Sarah Carson, who questions him about his past to find out where his fear began. Finally, Ian sets himself the challenge of meeting his friend Luke on time - not early or late, just exactly on time. But how will this make Ian feel?
A Pennine production for BBC Radio 4.