Main content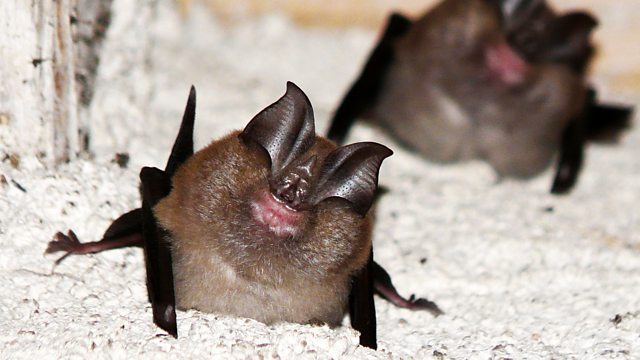 Brett Westwood investigates our obsession with bats. From Dracula to Batman and Goth, bats have infiltrated our culture and our psyches.
Brett Westwood investigates our obsession with bats, at a Gothic mansion at night where bats swirl around him. From Dracula to Batman and Goth, bats have infiltrated our culture and our psyches, despite the persisting sense that they are in some way alien and unknowable. But they are in fact one of our most successful and social mammals, and those who work with them have a passion for them. Contributors: Jeremy Deller, Christopher Frayling, Darren Mait, Daniel Flew, Will Brooker, Merlin Tuttle, The Neighbours are Bats performance project. Location recording at National Trust Tyntesfield.
Original Producer: Beth O'Dea
Archive Producer: Andrew Dawes for BBC Audio in Bristol
Last on
Darren Mait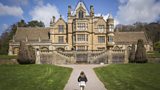 Darren Mait is a National Trust Area Ranger at the Gothic Revival mansion Tyntesfield House near Bristol.
Photograph: © National Trust Images / Rob Stothard.
Sir Christopher Frayling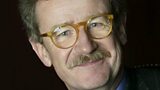 Sir Christopher Frayling is an educationalist, writer and one of Britain's best-known advocates of education in the arts. He's the author of Vampyres: Genesis and Resurrection from Count Dracula to Vampirella. 
Dan Flew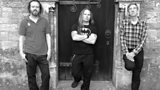 Dan has an MA in biological recording and was a grave digger for South Gloucestershire Council. He's been an ecologist for 6 years and has studied bats for 8 years. He's into goth culture and was a DJ on the Bristol scene back in the early noughties. His love for the darker side of life has led him to leading bat walks in Bristol's famous Arnos Vale cemetery, where his grave knowledge, goth influence and bat expertise help punters have a spooktacular time.
Photograph: l-r Darren Mait, Dan Flew and Brett Westwood.
Merlin Tuttle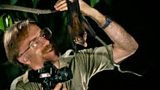 Merlin Tuttle is an American ecologist, conservationist and wildlife photographer who has specialized in bat ecology, behaviour and conservation.
Tuttle has led bat conservation efforts for nearly 40 years and is especially well known for his research on bat behavior and ecology. His advice and thousands of photos are available at Merlin Tuttle's Bat Conservation.
His book, The Secret Lives of Bats: My Adventures With the World's Most Misunderstood Mammals, was published by Houghton Mifflin Harcourt in 2015.
The Neighbours Are Bats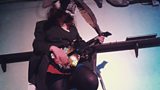 The Neighbours Are Bats are a collaborative sound and performance project by Esme Armour, Timothea Armour and Yasmine Akamune-Miles.
Jeremy Deller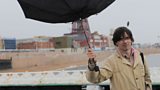 Jeremy Deller is a British artist known for works on political and social themes.
He has filmed bat caves in Texas for part of Memory Palace, which won the Turner Prize in 2004. He revisited the caves on numerous occasions after this to make a 3D film installation capturing the experience. In late 2006, he instigated The Bat House Project, an architectural competition open to the public for a bat house on the outskirts of London. 
In 2016 he collaborated with dub producer Adrian Sherwood to produce a track using bat recording samples recorded during his visits to the Texas caves.
Will Brooker
Will Brooker is a writer and academic, professor of film and cultural studies at Kingston University and an author of several books of cultural studies dealing with elements of modern pop culture and fandom, specifically Batman, Star Wars and Alice in Wonderland. His most recent book is Hunting the Dark Knight: 21st Century Batman.
Broadcasts