Main content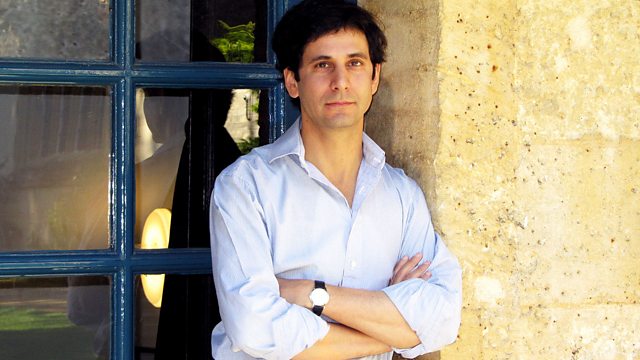 Religion
Historian Professor Fara Dabhoiwala explores the origins of religious freedom of speech, with extracts from key flashpoints in the past.
CORRECTION: To clarify the statement in this programme about blasphemy laws in the UK, there is no longer an offence of blasphemy in England and Wales and it is no longer prosecuted in Scotland or Northern Ireland.
In the modern Western world, we take free speech for granted. We presume it is our age-old inheritance. But it's not. In this three-part series, historian Professor Fara Dabhoiwala explores how freedom of speech came into being, with extracts from key flashpoints in the past.
We hear pamphlets, trials and the testimony of people who were put to death in this country because of the views they expressed. Leading scholars discuss the past and the light it sheds on current struggles about religion, sex, and politics.
The series begins in the 17th century with the spotlight on religion.
We hear extracts from the ten-day debate in Parliament about the limits of free speech, sparked by the case of James Naylor, a Quaker who claimed to be a holy prophet. Naylor received a horrific punishment as a result - his tongue was bored through with a hot iron. We hear too the trial of the last man in Britain to be executed for blasphemy - the Edinburgh student Thomas Aikenhead who was hanged in Edinburgh in 1697 for claiming that the Bible was a fable and Christianity was in terminal decline.
The contributors in this first programme are Professor Justin Champion, Professor of History at Royal Holloway College; Dr Hannah Dawson, Lecturer in the History of Political Thought at King's College London; and Dr Maleiha Malik, Professor of Law at King's College London, who has written extensively about the role of religion in modern society. Does being a person of faith give her a different perspective on freedom of speech?
Fara Dabhoiwala is the author of The Origins of Sex: A History of the First Sexual Revolution. He is a Senior Research Scholar at Princeton University and a life fellow of All Souls and Exeter College, Oxford. His current projects include a history of free speech and a history of global English.
Presented by Fara Dabhoiwala
Dramatic readings by Emily Bevan, Ewan Bailey, Jonathan Keeble and Oliver Soden
Academic Research by Sally Holloway
Produced by Elizabeth Burke
Executive Producer: Jo Coombs
A Loftus production for BBC Radio 4.
Last on
Related Links
Milton, Areopagitica – The John Milton Reading Room, Dartmouth College:
An Ordinance for the Regulating of Printing:
Early English Books: Deacon, John, 17th cent.
The grand impostor examined: or, The life, tryal, and examination of James Nayler, the seduced and seducing Quaker with the manner of his riding into Bristol. Whereunto is added, the sentence passed upon him by the High Court of Parliament (London, 1657)
Cobbett's Complete Collection of State Trials and Proceedings for High Treason
A Complete Collection of State Trials and Proceedings for High Treason and Other Crimes and Misdemeanours from the Earliest Period to the Present Time, with Notes and Other Illustrations, Compiled by T. B. Howell, Esq. (London, 1812), Vol. 13 – Proceedings against Thomas Aikenhead, for Blasphemy: 8 William III. A.D. 1696
Broadcasts