Main content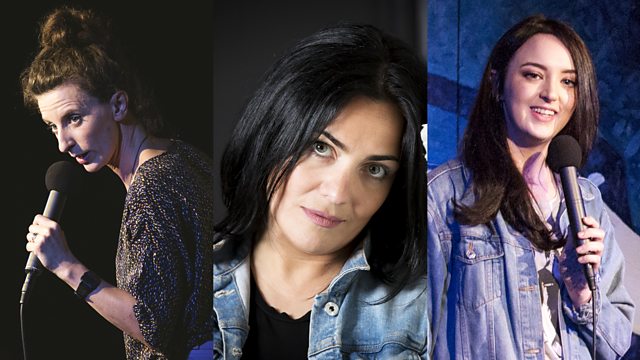 30/07/2017
Comedy is powerful when it challenges taboos. Julia Sutherland introduces Felicity Ward and Fern Brady, who share deeply personal stories that you would not normally laugh at.
Comedy is at its most powerful when it takes on our darkest fears and hardest times, and transforms them into laughter. Julia Sutherland looks into the corners of fellow stand up comedians' lives - performers who have chosen to share their deeply personal stories on stage to give a voice to issues otherwise overlooked. They have overcome their troubles and empowered themselves and many others to laugh at the things you're not supposed to laugh at.
Through comedy, Julia shows that sometimes it's OK not to be OK.
This second programme in the series features Felicity Ward and Fern Brady. Felicity Ward is an Australian comedian who has struggled with severe anxiety throughout her adult life - particularly challenging when it's your job to entertain strangers every night from stage. Glaswegian stand up Fern Brady has been forced to cope with depression, which is made far more difficult by her underlying anger issues that are provoked by the challenges of daily life.
A Dabster production for BBC Radio 4.