Main content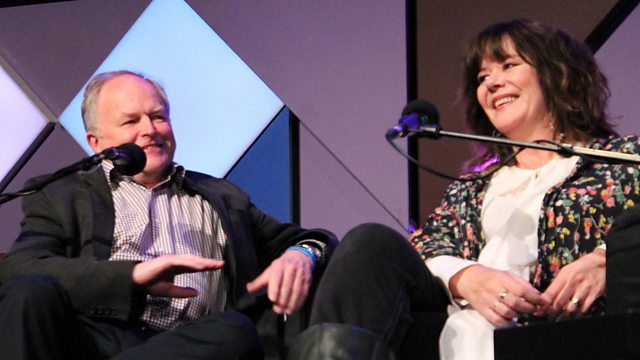 Clive Anderson and Josie Lawrence, Irvine Welsh, Jason Byrne
Clive Anderson and Josie Lawrence (Whose Line is it Anyway), Irvine Welsh and Jason Byrne are just some of Janice Forsyth's starry festival guests.
Whose Line is it Anyway? is Live at the Fringe and Clive Anderson and Josie Lawrence, part of the original line up from the hit 90s TV show, talk about getting the team back together for a run at this year's Festival.
Irvine Welsh has co-written two shows at this year's Festival, the 'dark comic pop opera' Creatives, and Performers, a dark comedy set in 1960's swinging London. He'll join Janice to discuss them both.
Jason Byrne discusses being back for his 21st festival with his show, The Man with Three Brains, which gives a rare insight into how he does his unique brand of comedy.
The Modern Maori Quartet channel the sounds of the New Zealand showbands of the 1960s and 70s as they share the traditions of New Zealand Maori culture with the world in their show That's Us! They'll be performing for us today.
There's some fascinating theatre at this year's festival, which immerses the audience in the show using creative ways of storytelling via virtual reality or placing the audience at the heart of the action. We'll hear from the creative minds behind Frogman, Stand By and Flight to find out how the boundaries of theatre are being pushed all the time.
More remarkable theatre comes from The Last Queen of Scotland, Jaimini Jethwa's play based on her family's exile from Uganda, expelled by the dictatot Idi Amin in 1972. Jaimini will be talking about how her life in Dundee sowed the seeds of this new play.
And Alison Affleck will be bringing us the mellow sounds of New Orleans as she plays live.