Main content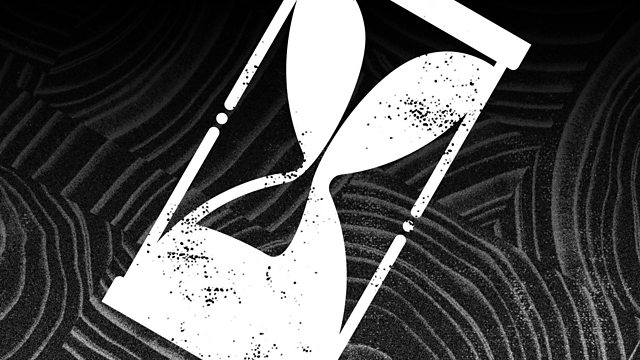 Generational Breakdown
Sarah Dunant presents a history show. As we try to make sense of our world, with its tension and anxiety, the past can offer a place of refuge and a haven for consideration.
In this new monthly series, broadcaster and acclaimed historical novelist Sarah Dunant, delves into the past to help frame the present, bringing to life worlds that span the centuries.
Taking modern day anxieties as its starting point, the series considers how certain questions are constant, yet also change their shape over time. Sarah celebrates the role of imagination in History and History as a discipline is at the heart of the programme, showing how historians are continually changing the questions they ask of the past.
The programme takes its name from the industrialist Henry Ford who, in 1921 reportedly told the New York Times, "History is Bunk" and asked "What difference does it make how many times the ancient Greeks flew kites?"
The opening episode examines the commonly-held anxiety that the future for the generations to come no longer looks as good as it did for past ones. Sarah explores the idea of tension and acceptance between generations. Dr Lucy Underwood introduces us to rebellious Catholic teens after the Reformation. Professor Helen Berry talks to Sarah about the struggle by the young to marry for love and the historian Lawrence Stone, who spawned a new interest in family history.
Sarah talks to Professor Ibram Kendi about the tension between successive generations of black Americans about how to overcome racism. And with Professor Peter Mandler, Sarah examines how the holy grail of social mobility, used by politicians on both sides long after its sell by date, was actually more complex and flawed than we have come to accept.
Presenter: Sarah Dunant
Producer: Katherine Godfrey
Assistant Producer: Nathan Gower
Executive Producer: David Prest
A Whistledown production for BBC Radio 4.
Contributors recommended reading
Peter Mandler - Professor of Modern Cultural History at the University of Cambridge
Great Philanthropists: Wealth and Charity in the Modern World (2017), edd. P. Mandler and D. Cesarani.
Helen Berry – Professor of British History at the University of Newcastle
The Family in Early Modern England (2007), edd. H. Berry and F. Foyster.
Ibram X Kendi – Assistant Professor of African American History at the University of Florida
Stamped from the Beginning: The Definitive History of Racist Ideas in America (2017), I. X. Kendi.
Lucy Underwood, Early Career Fellow at Warwick University
Childhood, Youth, and Religious Dissent in Post-Reformation England, L. Underwood.
Dig Deeper with further reading: 
W.E. Du Bois: Selections from His Writings (2014), W.E. Du Bois.
The Negro Problem (1903), W.E. Du Bois.
Children of Men (1992), P.D. James.
The Family, Sex and Marriage in England: 1500-1800 (1977), L. Stone.
'The Reformation of the Generations: Youth, Age and Religious Change in England, c. 1500-1700' in Transactions of the Royal Historical Society 21, (2001), A. Walsham.
Machiavelli's The Prince.
Podcast
Monthly series in which Sarah Dunant finds stories from the past to help frame the present