Main content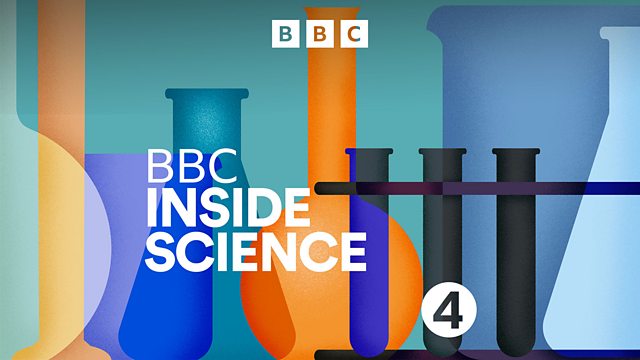 Gene-editing human embryos, Spaceman's eyes, Science book prize, Sexual selection in salmon
Adam discusses the techniques and concerns over the latest work on gene-editing human embryos. 'Fixing' a gene implicated in heart disease - hypertrophic cardiomyopathy.
Hypertrophic cardiomyopathy is the heart condition that can lead to seemingly super-fit athletes collapsing with heart failure. It affects one in 500 people, and is a heritable disorder. Scientists using the precise gene-editing technique, Crispr CAS 9, have identified one of the genes responsible for the disease and 'fixed' it. This is in very early stage human embryos, prior to implantation. Dr. Fredrik Lanner at the Karolinska institute, is a leader in this field and he describes the work as purely at the experimental stages, but the team have managed to overcome various issues with the technique.
Despite the obvious benefits of being an astronaut... exploring new worlds, seeing Earth from space, and of course the glory and fame, it can take a real toll on the body. Astronauts' skeletons and muscles deteriorate in zero gravity, their immune system weakens, and they experience nasal congestion and sleep disturbance. Many symptoms persists once they're back on Earth. But, there's another to add to the list, space flight-associated neuro-ocular syndrome or SANS. Ophthalmologist at Houston Methodist Hospital, Dr Andrew Lee explains that the build-up of fluid in the brain can squeeze the eye and optic nerve and lead to visual disturbance and even vision loss.
The shortlist for the Royal Society Insight Investment Science Book Prize 2017 has just been announced. Adam pesters judge Claudia Hammond for the name of the winner (she doesn't tell!) and discusses the criteria for this £25,000 prestigious award. The top 6 books will be featured over the next 6 weeks on BBC Inside Science.
Sexual selection - who you decide to have babies with - is usually decided at the dating stage. But the choice does not have to stop at copulation. Post-mating sexual selection is a thing. Mechanisms such as sperm competition, and cryptic female choice, can happen after sex, but before the sperm fertilises the egg. It's not just an internal thing either, it happens in 'external fertilizers', where eggs are laid, and then fertilized by the male sperm outside the female's body, like come fish do in water. Professor Neil Gemmell, at the University of Otago in Dunedin in New Zealand, has been studying just such processes in Chinook salmon. His findings are surprising and could inform us about human reproduction and fertility.
Produced by Fiona Roberts.
Last on
Broadcasts