Main content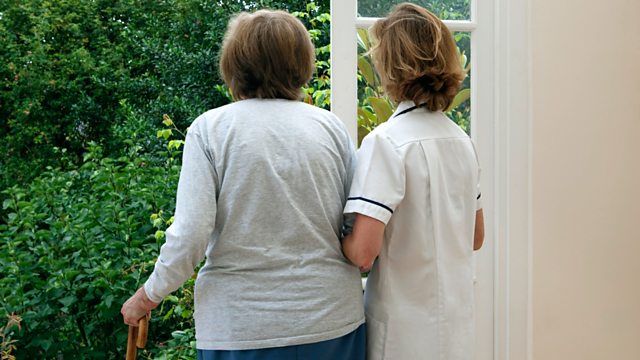 Care homes; Roaming charges; Generation debt
Future care home provision; Generation Debt; EU roaming charges.
There are nowhere near enough beds in care homes to cater for the growing number of old people who need them. That is the conclusion of research carried out for You and Yours. By the end of the year as many as 3,000 old people won't be able to find a place.
A European Union (EU) law to abolish roaming charges for people using mobile phones abroad came into force last month. The new rules mean that citizens travelling within the EU will be able to call, text and browse the internet on mobile devices at the same price they pay at home.
But some consumers are still facing unexpected charges.
And, 'generation debt' the twenty five to thirty four year olds - are the latest group whose finances we should be concerned about according to new research.
Claims that late-Millennials can't save any money at all due to student debt and credit bills.
Presented by Winifred Robinson
Produced by Helen Roberts.
Chapters
Care Homes

Research by You & Yours has found a huge shortfall in the number of beds available.

Duration: 14:16

Watchdog

Estate agent Purple Bricks is making exaggerated claims that have been banned by the ASA.

Duration: 12:42

Roaming Charges

Some people are still being hit by large mobile bills for roaming charges within the EU.

Duration: 04:31

Generation Debt

'Late-Millennials' are the latest group whose finances we should be concerned about.

Duration: 03:23

Care Homes 2

Update with Reporter Sam Fenwick.

Duration: 03:55