Main content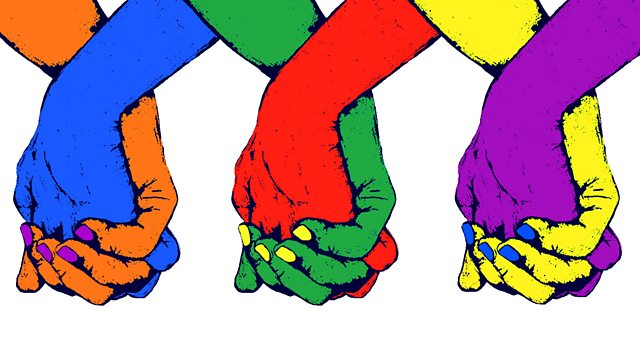 Compromised Immunity 1/2
By Andy Kirby. Made for 4 Extra. Ben Hunte meets HIV activist Greg Owen, ahead of the 1991 drama about a hospital's first AIDS patient. Stars Michael Cashman.
HIV activist Greg Owen shares his unforgettable LGBT moments with 'Gay Britannia' season host, Ben Hunte.
Followed by:
Compromised Immunity. Part 1/2
A male nurse on a terminal ward develops a close relationship with an AIDS patient.
One of Britain's first AIDS plays, written by Andy Kirby for the Gay Sweatshop Theatre Company in 1986. Adapted by Craig Warner.
Starring Michael Cashman as Gerry, Phil Daniels as Peter, Emma Fielding as Marie, Ann Windsor as Miss Coates and Richard Sandells as Hugh/Ian.
Producer: Turan Ali
First broadcast on BBC Radio 5 in 1991.
The 'Gay Britannia' season on 4 Extra celebrates LGBT history in Britain for the 50th anniversary of the partial decriminalisation of homosexuality.
Produced for BBC Radio 4 Extra by Peter Reed.
When did being gay become a crime?