Main content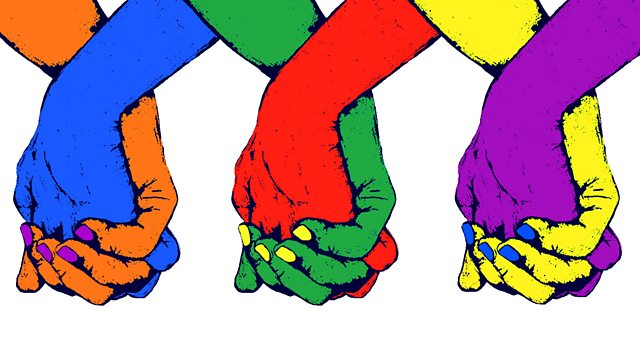 Maurice 1/2
By EM Forster. Made for 4 Extra. Ben Hunte meets lesbian publisher Linda Riley, ahead of Forster's tale of passion, defiance and sexual awakening from 1914.
Award-winning lesbian publisher, Linda Riley shares her unforgettable LGBT moments with Ben Hunte.
Followed by:
Maurice by EM Forster. Part 1/2
Maurice Hall is an unremarkable young man from the suburbs whose journey to self-understanding is furthered by his intense but platonic relationship with a young aristocrat Clive Durham.
A tale of passion, defiance and sexual-awakening, Maurice was written in 1914 but not published until after EM Forster's death in 1970.
Starring Alex Wyndham as Maurice, Bertie Carvel as Clive, Joseph Kloska as Alec, Jasmine Callan as Kitty, Amy Hayes as Miss Olcott, John Dougall as Doctor Barry, Josh Freeborn as Young Maurice and Piers Stubbs as Young Dickie.
Dramatised by Philip Osment
Director: David Hunter
First broadcast on BBC Radio 4 in 2007
The 'Gay Britannia' season on 4 Extra celebrates LGBT history in Britain for the 50th anniversary of the partial decriminalisation of homosexuality.
Produced for BBC Radio 4 Extra by Peter Reed.
When did being gay become a crime?