Main content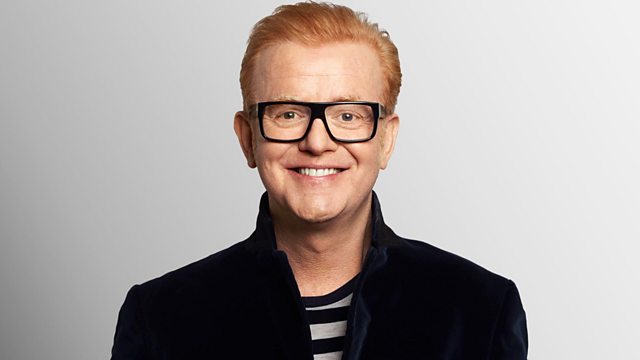 Steve Wright and Britain's Best Road Trips
Steve Wright pops in ahead of his trip to Edinburgh Festival for his live show and Chris meets travel writer Mike MacEacheran who shares his road trip wisdom.
Steve Wright pops in ahead of his show live from the 70th Edinburgh Festival and Chris finds out whether he's taking Serious Jockin' with him! We meet travel writer Mike MacEacheran who shares his rock and roll road trip wisdom and hear about his adventures on the Wild Atlantic Way in Ireland. Vassos is joined in the Sports Locker by Managing Director of the World Athletic Championships, Cherry Alexander. For today's Top Tenuous, we ask for your tenuous links to 'Steve Wright in the Morning' and Rabbi Dr Harvey Belovski has the daily Pause For Thought.
Last on
Music Played
The Mock Turtles

Can You Dig It? (Remix)

Bobby Bazini

C'est La Vie

(CD Single).
Universal.
001.

The Beat

Ranking Full Stop

Tenpole Tudor

Swords Of A Thousand Men

Teenage Kicks (Various Artists).
Polygram TV.

The Teardrop Explodes

Reward

The Teardrop Explodes - Greatest Hits.
Mercury.

CeeLo Green

Music To My Soul

(CD Single).
Warner Bros.

Paul Heaton

&

Jacqui Abbott

D.I.Y.

What Have We Become.
Virgin EMI.
001.

Queen

Fat Bottomed Girls

Queen - Greatest Hits.
Parlophone.

Rudimental

Sun Comes Up (feat. James Arthur)

Tears for Fears

Shout

Songs From The Big Chair: Deluxe Edition.
Mercury.

Benny Hill

Ernie (The Fastest Milkman In The West)

Chegger's Choice (Various Artists).
Global Television.

Janet Kay

Silly Games

Fantastic 70's (Various Artists).
Sony Tv/Columbia.

The Script

Rain

(CD Single).
Sony Music Entertainment.

Clean Bandit

Rockabye (feat. Sean Paul & Anne‐Marie)

Madness

House Of Fun

Madness - Divine Madness.
Virgin.

Elastica

Connection

Crash! Indie Anthems 1982-2004 (Var).
BMG.

Toto

Rosanna (Album Version)

Texas

Summer Son

Texas - The Greatest Hits.
Mercury.

Justin Timberlake

Can't Stop The Feeling!

Rozalla

Everybody's Free (To Feel Good)

Rozalla - Everybody's Free.
Epic.

M People

One Night In Heaven

The Best Of M People.
BMG.

Talking Heads

Road To Nowhere

Now 1985 - The Millennium Series.
Now.

The Beatles

Day Tripper

The Beatles - 1.
Apple.
012.

Ocean Colour Scene

The Riverboat Song

Midnight Oil

Beds Are Burning

(Single).
Sprint Records.

Elkie Brooks

Forgive And Forget

The Very Best Of.
A&M.
10.

New Kids on the Block

You Got It (The Right Stuff)

The Everly Brothers

Wake Up Little Susie

Acuff-Rose Opryland Music: 50th Anniv.
Acuff-Rose Opryland.
Pause For Thought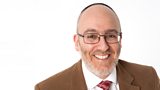 Rabbi Dr Harvey Belovski, Rabbi of Golders Green Synagogue and CEO of University Jewish Chaplaincy.
On Monday, my wife and I and our three younger children will be off to the Alps on our annual jaunt.  We drive across France to spend a few weeks talking, walking and reading, interrupted by lots of sleeping.  It's one of the highlights of the year and to be honest, it can't come too soon.  Starting to pack up reminded of why I love walking in the mountains.
A few years ago, I met a very unusual man – Professor Avi Kluger – at the Hebrew University in Jerusalem.  Although it was the first time we'd met, he asked if he could use me as a guinea pig for a technique he'd recently developed.  I was to choose a hobby – I went for mountain walking.  Then I had to describe how walking feels from my own perspective, from the standpoint of the hobby itself and finally from the viewpoint of an onlooker.  It was strange to pretend to be mountain walking itself and explain why I thought Harvey Belovski enjoyed spending time with me! 
Then I understood that Kluger was encouraging me to see that walking gives me something that was missing in my extremely hectic life: a sense of completeness – wholeness of body and mind.  Then he asked the killer question – how could I achieve that vital sense of wholeness during my regular workday?  I had a few suggestions – walking, cycling – but by now I was hooked and I've used this practice on other people.
I learned many things from Avi Kluger.  A short meeting can change your perspective on life.  Simple ideas are often the best ones.  It's possible to introduce small changes to our daily routines that have a major impact.  Finally, we can be the architects of those changes ourselves, but we may need a hand to make them happen.
It's an ancient Jewish idea that we hold the keys to our own development.  The biblical book of Proverbs mentions that 'counsel in a man's heart is like deep water, but a man of wisdom will draw it out'.  Each of has hidden depths which we can't always access on our own.  But if we're open to it, with the right assistance, we can unlock our potential and transform our own lives, even without visiting the Alps.
Broadcast