Main content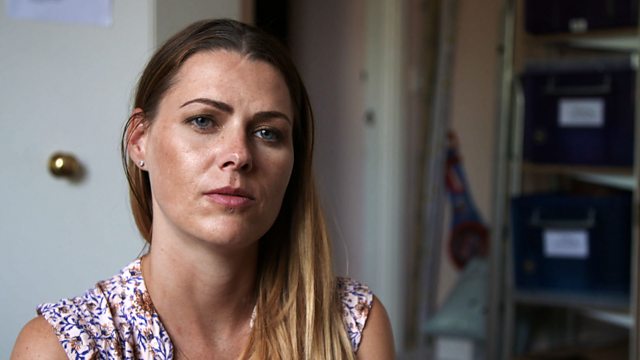 Following families at Phoenix Futures' Specialist Family Service, the UK's only family rehab. Four mothers who are addicted to drugs must get clean or face losing their kids.
In a large house in Sheffield, 12 families live together. But Phoenix Futures' Specialist Family Service is no ordinary house. And these are no ordinary families. This is the only family rehab in the UK - a place where parents addicted to drugs or alcohol come with their children to change their lives and determine their futures. They have six months to get clean and prove that they can parent their children. It is their last chance to keep them. Filmed over a year, with unprecedented access to staff and residents, this two-part series follows several families from the beginning to the end of their treatment. They arrive as a family unit - whether they leave as one is up to them.
This first film tells the story of four mothers who have spent years addicted to drugs - and have reached the end of the line. It is time to try to become sober parents to their young children, or face losing them for good. As we follow them through detox and recovery at this unique place, we discover what it takes for them to change. As they learn to live without drugs, they have to come to terms with the past - what has brought them here and what impact their addiction has had on their families and their children.
Central to the story are the children's voices. Each mum also has older children that are living beyond the house. These kids have all grown up with addicted parents and they provide a unique perspective on addiction, as they have seen and experienced it. A mother of eight arrives. Seven of her children no longer live with her and she has come with her youngest, a two-year-old. She is addicted to powerful opiate-based painkillers and has to endure a painful detox before she can begin recovery. After losing seven children, she is determined to keep her eighth, but she is finding it tough.
Another arrival enters with her two young daughters. She is here 'to face her demons', but going back to the reasons she began using in the first place is one of the hardest things she has ever done. After years of addiction, she is at rock bottom and is fighting to keep her children.
One of the mums is here with her baby son. Her older daughters are staying with family while she goes through treatment. Addicted to heroin for 15 years, she is clean for the first time and determined to stay that way. But she is going back to the village where all the dealers know her. Staying clean will be a different story.
And another mum is coming to terms with a traumatic past and a heroin addiction that took away her pain, for a short while. It is not the answer though and she has to get clean for her two sons.
This is a therapeutic community, where addicted families share one house. Recovering together, confronting addiction together and facing their own and each other's problems every single day, this is the toughest challenge of their lives. This rehab believes these parents deserve a second chance. 79% of families complete the programme. Following six months of treatment, we discover whether four mums with years of addiction behind them can change the drug habits of a lifetime - and keep their children.
Music Played
Timings (where shown) are from the start of the programme in hours and minutes
Credits
| Role | Contributor |
| --- | --- |
| Narrator | Julian Barratt |
| Producer | Ben Rumney |
| Director | Ben Rumney |
| Assistant Producer | Becky Pott |
| Executive Producer | Emma Wakefield |
| Production Manager | Jamie Stratton |
| Production Company | Lambent Productions |
| Editor | Paul Dosaj |
| Composer | Andrew Phillips |