Main content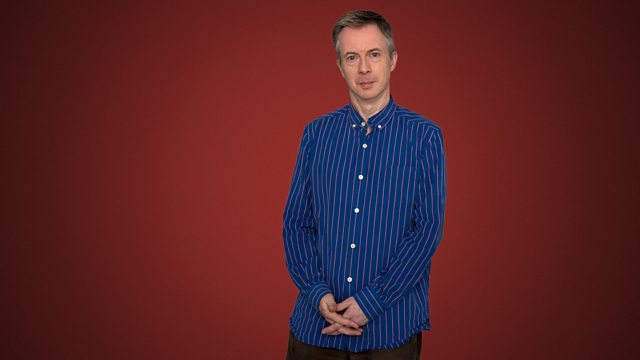 Stylus Phantasticus, Renaissance Italian music. With John Shea
John Shea presents a concert of Italian music by renowned early music ensemble Stylus Phantasticus.
John Shea presents a concert of Italian music by renowned early music ensemble Stylus Phantasticus
1:01 am
Works by Marini, Landi, Piccinini, d'India, Monteverdi, Trabaci, Peri, Legrenzi, Trabaci and Monteverdi
Stylus Phantasticus
2:02 am
Fryderyk Chopin
12 Studies, Op.25, for piano
Lukas Geniusas (piano)
2:34 am
Claude Debussy (1862-1819)
String Quartet in G minor, Op 10
Silesian Quartet
3:01 am
Gustav Mahler
Symphony No 5 in C sharp minor
Royal Concertgebouw Orchestra, Klaus Tennstedt (conductor)
4:18 am
Max Reger
Intermezzo in E flat minor, Op 45 No 3
Max Reger (piano)
4:22 am
Benjamin Britten (1913-1976)
Fanfare for St. Edmundsbury
Graham Ashton Brass Ensemble
4:25 am
Erik Satie (1866-1925)
Three Songs with texts by JPContamine de La Tour
Hanne Hohwu (soloist), Merte Grosbol (soloist), Peter Lodahl (soloist), Merete Hoffman (oboe), The Jutland Chamber Choir, Mogens Dahl (conductor)
4:33 am
Antonio Vivaldi (1678-1741)
Cello Concerto in E minor, RV 409
Maris Villeruss (cello), Latvian Philharmony Chamber Orchestra, Tovijs Lifsics (conductor)
4:46 am
Albright, William Hugh (1944-1998)
Morning Reveries - from 'Dream Rags' (1970)
Donna Coleman (piano)
4:53 am
Johannes Brahms
Gestillte Sehnsucht, Op 91 No.1, for alto, viola and piano
Marianne Beate Kielland (Mezzo-soprano), Morten Carlsen (viola), Sergej Osadchuk (piano)
5:01 am
Poot, Marcel (1902-1988)
A Cheerful Overture
Belgian Radio and Television Philharmonic Orchestra, Alexander Rahbari (conductor)
5:06 am
Ludwig van Beethoven (1770-1827), Craig, Duncan (Arranger)
Romance in G , Op. 40, arr. for viola and piano
Gyozo Mate (viola), Balazs Szokolay (piano)
5:12 am
Stefano Landi
Bevi, bevi sicura l'onda
Stylus Phantasticus
5:16 am
Ewazen, Eric (b.1954)
Andante - from 'Concerto for Marimba and Strings'
Tallinn Chamber Orchestra, Risto Joost (Conductor)
5:27 am
Johann Sebastian Bach (1685-1750)
Double Concerto in C minor, BWV.1060
Hans-Peter Westermann (oboe), Mary Utiger (violin), Camerata Köln
5:41 am
Joseph Haydn (1732-1809)
Missa brevis Sancti Joannis de Deo (Hob XXII:7), 'Kleine Orgelmesse'
Henriette Schellenberg (soprano), Vancouver Chamber Choir, CBC Vancouver Orchestra, Jon Washburn (conductor)
5:58 am
Wolfgang Amadeus Mozart (1756-1791)
Piano Sonata in A minor, K 310
Gunilla Süssmann (piano)
6:16 am
Pyotr Tchaikovsky (1840-1893)
Ya vas lyublyu bezmerno (I love you beyond measure) - Prince Yeletsky's aria from 'The Queen of Spades'
Allan Monk (baritone), Calgary Philharmonic Orchestra, Mario Bernardi (conductor)
6:21 am
Sergei Prokofiev (1891-1953)
Violin Concerto No 2, Op 63
Anatoli Bazhenov (violin), NRCU Symphony Orchestra, Vyacheslav Blinov (conductor)
6:49 am
Sanz, Gaspar (1640-1710)
Suite española
Tomaz Rajteric (guitar).