Main content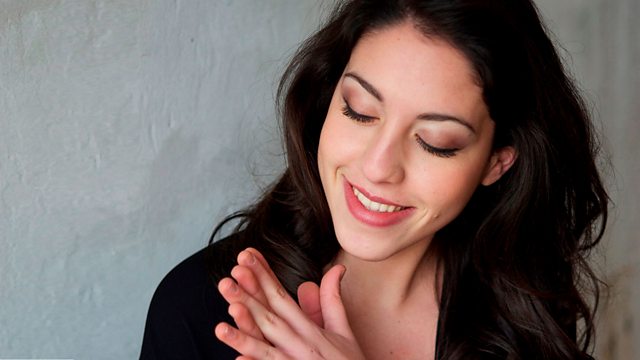 Beatrice Rana plays Liszt's B minor Sonata
Clemency Burton-Hill celebrates the music-making of the BBC New Generation Artists. Featuring Italian pianist Beatrice Rana playing Liszt's epic B minor Sonata.
Clemency Burton-Hill celebrates the music-making of the current BBC New Generation Artists. In this second of two Saturday mid-day programmes, the remarkable Italian pianist, Beatrice Rana tackles one of the pinnacles of the Romantic repertoire. Liszt's half-hour-long sonata grows out of silence and takes us on a journey of epic drama and diabolical virtuosity before ending in the mysterious silence of its opening. Beatrice Rana's performance was caught by the BBC microphones earlier this year. The other work in today's programme grows out of Liszt's world and, as clarinettist Annelien Van Wauwe says, "It too is notable as much for the silences as the notes themselves." Both artists appear at the BBC Proms on Monday, with Beatrice Rana playing the Schumann Piano Concerto and Annelien Van Wauwe playing the Mozart Clarinet Quintet.
Alban Berg: 4 Pieces, Op.5, for clarinet and piano
Annelien Van Wauwe (clarinet), Eric le Sage (piano)
Liszt: Sonata in B minor, S.178
Beatrice Rana (piano).
Last on