Main content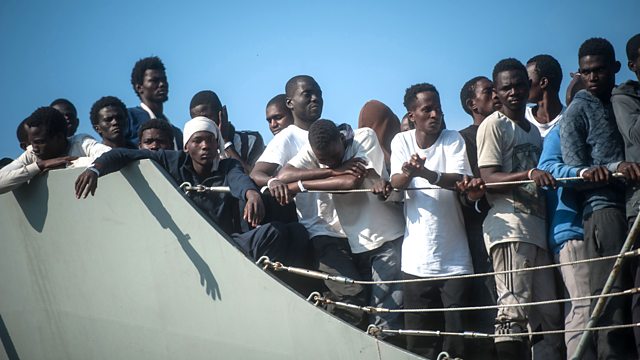 Why is there still a migrant crisis in Europe?
Why is there still a migrant crisis in the Mediterranean? David Aaronovitch asks a range of experts what is causing the European migrant crisis and how it could be solved.
This year almost 100,000 people have arrived in Italy by boat - and more than 2,000 have died trying.
The Italians say they can't cope, but it's a problem which has now been going on for years - so why has nobody solved it?
In this week's programme David Aaronovitch asks who are the migrants, where are they coming from, how do they get to Europe and what needs to be done to stop more people dying.
CONTRIBUTORS
Joel Millman, UN's International Organisation for Migration
Tuesday Reitano, Global Initiative against Transnational Organised Crime
Mattia Toaldo, European Council on Foreign Relations
Elizabeth Collett, Migration Policy Institute Europe
What will happen if the Islamic State loses its state? David Aaronovitch investigates.