Main content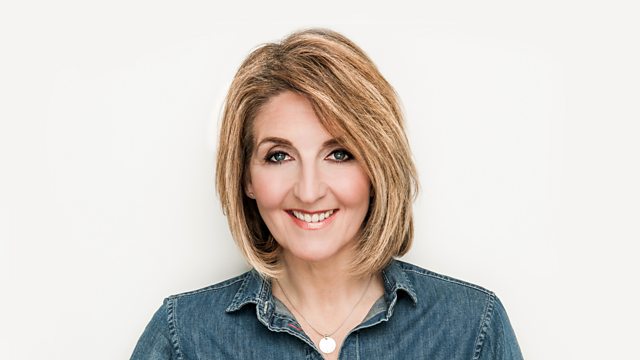 Stephen Jardine stands in. Breastfeeding, Name the Place and Ask the Vet
Stephen Jardine stands in. Would teaching children as young as 11 or 12 about breastfeeding remove the stigma?
The Royal College of Paediatrics and Child Health has issued a series of recommendations with the aim of reversing the low rate of breastfeeding in the UK. As part of this, they are calling for schools to educate children from the start of secondary school age about breastfeeding.
Would teaching children as young as 11 or 12 about breastfeeding remove the stigma?
Christy O'Donnell, a 22 year old Glaswegian actor, was down to his last 22 pence and on the verge of giving up his dream, when he landed a big role in Disney's new TV show Find Me in Paris.
A runner from Manchester who spent seven days on a treadmill in a world record attempt said that she is "devastated" and "angry" to learn it has been ruled invalid because her boyfriend helped to measure the distance. What are the rules you need to know in order to become an official record breaker? Shantha Chinnah is the Head of the Records Management Team for Europe at Guinness World Records and Alastair Paul from A & I Quality Butchers in Culloden, set a world record for producing 36 link sausages in one minute.
CAN YOU NAME THE PLACE?
Clue 1: This is a fiery fort.
Clue 2: It has a namesake in South Africa.
Clue 3: It's also the name of a rose.
Clue 4: It's also the name of a marmalade.
Clue 5: It contains Ann Street, Beryl Street, Eliza Street and Happyhillock Road.
Your questions about the health and well-being of your pet. Dogs, cats, budgies, or hamsters...whatever you've got. Our resident vet, Ross Allan from Pets n Vets in Glasgow, is taking your calls.
The bodies of Ian Brady and Manchester Bomber Salman Abedi are apparently being held in morgue 'purgatory' as funeral homes and crematoriums refuse to handle their bodies. David Campbell is a Funeral Director at Anderson Maguire.
Can singing and dancing benefit children with autism? We speak to a mum whose son Aydin is autistic and used to shut himself away from other people - until he started performing! Carolann and her son Aydin join us in studio and Jenny Paterson, Director of The National Autistic Society Scotland.
Aberdeen researchers have said that more needs to be done to stop women being forced to wear high heels at work after studies indicated a link between wearing high heels and an increased risk of bunions, pain and injury. Is there a way to wear heels that won't hurt your feet?
BBC Radio Scotland News and Current Affairs Programmes