Main content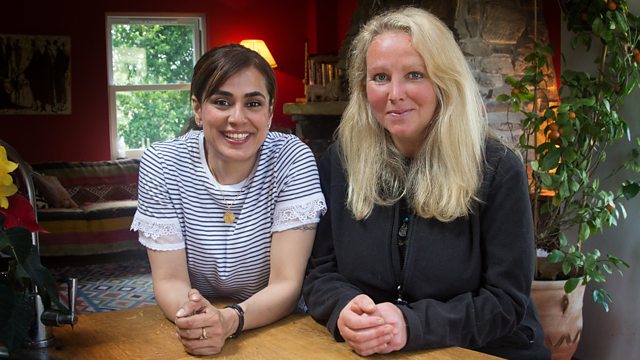 Curry Club
Sumayya Usmani and Ghillie Basan explore the tastes and influences of Caribbean curries with Haitian Peggy Brunache, while Tony Singh makes a jerk spice barbeque marinade.
Sumayya Usmani and Ghillie Basan explore the influences and flavours that come together to create the rich and vibrant curries of the Caribbean with Haitian Peggy Brunache. From the traditional curried goat to the French influenced Colombo, the diversity of cuisines and spices used in the curries of the Caribbean is vast.
With strong influences from Britain, France and India, each Caribbean country has its own curry identity. It's food that reflects the cultural, culinary and social history of the islands that make up the Caribbean.
Using in season Scottish mackerel they make a Jamaican influenced fish and pineapple curry.
Ghillie explores the background and uses to a raw spice that some suggest smells like bedbugs or dirty bed linen. When it first was discovered this spice was largely ignored because of its strong smell, but today, coriander is a staple of almost every spice mix around the world. Plus, it's good to help control flatulence.
Chef and spice fanatic, Tony Singh invites Simon Preston into his back garden for a BBQ and shows him his homemade jerk spice marinade, perfect for chicken, pork or fish.
Last on
Tony Singh's bbq jerk marinade
Ghillie Basan's Jamaican fish curry
Broadcasts

Podcast
Celebrate the joy of Scotland's larder with recipes, reviews, tips and delicious ideas!