Main content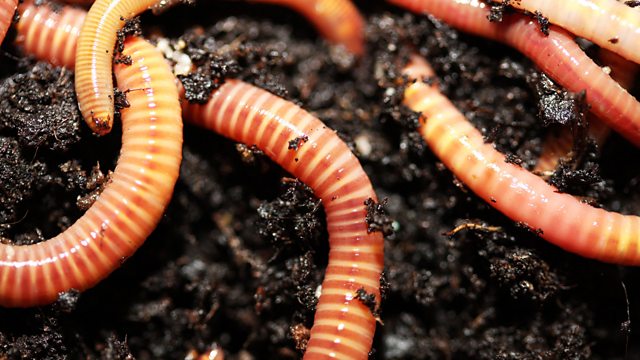 Earthworm
Aristotle described them as the 'intestines of the earth' and they captivated Charles Darwin as Brett Westwood discovers when he explores our relationship with the earthworm.
Whilst we might take them for granted, Aristotle described them as the Intestines of the earth and Charles Darwin recognised their importance when he wrote "It may be doubted whether there are many other animals which have played so important a part in the history of the world, as have these lowly organized creatures". As Brett Westwood discovers these 'ecosystem engineers' play a vital role in aerating our soils, aiding drainage, clearing up pollutants and if you're a Gippsland giant and measure up to 3m in length, making themselves heard from below ground! They have also wormed their way into our literature, charmed our culture and burrowed into our language. Producer: Sarah Blunt.
Last on
Professor Janet Browne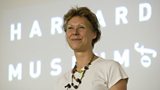 Janet Browne's interests range widely over the history of the life and earth sciences and natural history. After a first degree in zoology she studied for a PhD in the history of science at Imperial College London, published as 'The Secular Ark: Studies in the History of Biogeography'.

Ever since then she has specialised in reassessing Charles Darwin's work, first as associate editor of the early volumes of The Correspondence of Charles Darwin, and more recently as author of a biographical study that integrated Darwin's science with his life and times. She is based at Harvard.
Dr Kevin Butt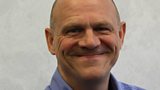 Kevin's research at the University of Central Lancashire [UCLan] is mainly in soil ecology with earthworms acting as a focal group of organisms. He has considered the production of earthworms for use in soil remediation and now looks more broadly at earthworms as ecosystem service providers in a range of soil types.
He heads up the
Earthworm Research Group at UCLan
Paul Evans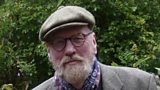 Paul Evans
is a nature writer, diarist, playwriter, poet, broadcaster and environmental journalist. He is author of Field Notes from the Edge and Herbaceous.
He is Senior Lecturer in Creative Writing at Manchester Metropolitan University.
Mike Forster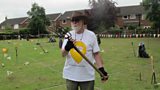 Dr Beverley van Praagh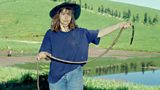 Dr Beverley Van Praagh is an invertebrate ecologist who has been studying the
Giant Gippsland earthworms
for the past 20 years. Picture: Museum Victoria
Emma Sherlock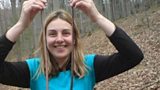 Emma Sherlock is Senior Curator for the Annelida, Free living Nematoda, Nemertea & Porifera Collections at the
Natural History Museum
in London. Emma's area of research interest focuses on earthworms, however she also researches into Collections best practice across the board from wet collections, slides, risk management and the historical aspects of the collections in her care.
Emma's favourite worm: The 'fried eggs' earthworm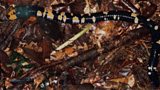 The Fried Eggs worm 'Archipheretima middletoni' was only discovered in 2001 and lives just on a few islands of the Philippines. It's breakfast-like markings could be to put off potential predators, break up the outline of the animal or even, as some researchers have ventured, to resemble small patches of light reflecting off dead leaves.
Chris Watson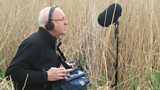 Chris Watson is one of the world's leading recorders of wildlife and natural phenomena. Born in Sheffield, he was a founding member of the influential Sheffield-based experimental music group Cabaret Voltaire.
His sound recording career began in 1981 when he joined Tyne Tees Television. Since then he has developed a particular and passionate interest in recording the wildlife sounds of animals, habitats and atmospheres from around the world. As a freelance recordist for film, TV & radio, 
Chris
 specialises in natural history and documentary location sound together with track assembly and sound design in post-production.
Broadcasts