Main content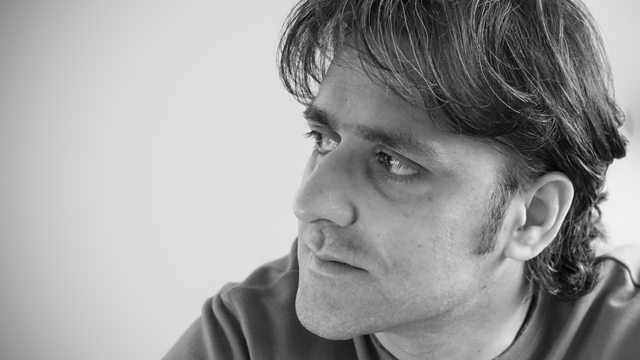 Papa Waltz
Raymond Antrobus, Miriam Nash, Wayne Holloway-Smith and the best new poetry books, festivals and events.
Poets grapple with their origins in the second episode of Blast, Radio 4's new alternative poetry series featuring the best new poetry and spoken word performance.
Radio 4's poet-in-residence Daljit Nagra pays a visit to Bradford Literature Festival and to Herefordshire, for the 21st annual Ledbury Poetry Festival, to meet poets writing about difficult fathers and absent mothers, upbringings and lost parents.
Wayne Holloway-Smith on failing to lift heavy objects on his dad's building site. Miriam Nash on growing up across two houses and the difficulty of saying where you're 'from'. Roy McFarlane on growing up in the Black Country and finding out - at the age of 14 - that he was adopted. Raymond Antrobus on trying to come to terms with losing his father. And Lebanese poet Zeina Hashem-Beck on correcting her mother's broken English.
Produced by Mair Bosworth and Hana Walker-Brown.
Poems featured in this episode
Love Song for My Parents, 20 Years Divorced
By Miriam Nash
Read by the poet
From: All the Prayers in the House
Published by: Bloodaxe
Short
By Wayne Holloway-Smith
Read by the poet
From: Alarum
Published by: Bloodaxe
Papers
By Roy McFarlane
Read by the poet
From: Beginning with Your Last Breath'
Published by: Nine Arches Press
Sound Machine (Extract)
By Raymond Antrobus
Read by the poet
From Poetry Review Volume 107, No 1, Spring 2017
Published by The Poetry Society
His Heart
By Raymond Antrobus
Read by the poet
From: To Sweeten Bitter
Published by: Out-Spoken Press
Bottomless (Sequence)
By Raymond Antrobus
Read by the poet
From: To Sweeten Bitter
Published by: Out-Spoken Press
Correcting My Mother's Essay
By Zeina Hashem Beck
Read by the poet