Main content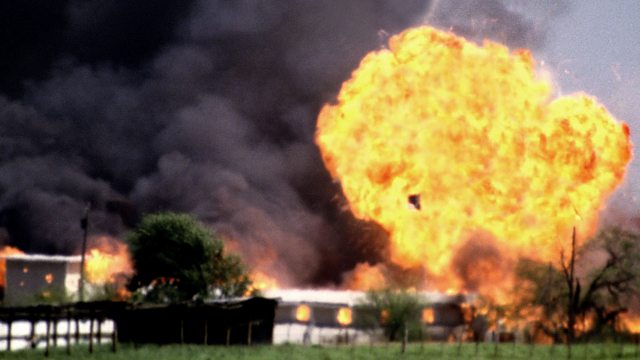 24/07/2017
People involved in the tragic siege of the Branch Davidian compound in Waco, Texas tell their story. The US authorities plan to storm the compound and capture leader David Koresh.
The story of the 1993 Waco siege and the lasting impact on those who survived.
In the mid 1980s, a young British theology student named Livingstone Fagan met an American preacher named David Koresh. Impressed by him, Livingstone visited Koresh and his followers, known as the Branch Davidians, at Mount Carmel, a commune on the outskirts of Waco, Texas.
Over the years, the authorities came to believe that Koresh may be abusing children there, and the Federal Bureau of Alcohol, Tobacco and Firearms suspected he was trading guns illegally.
The ATF decided to arrest David Koresh and search the compound. But the secret got out. Although the ATF realised that the element of surprise had gone, it was too late to stop - decisions had been made on both sides.
Presenter: Cole Moreton
Producer: Jonathan Mayo
A TBI Media production for BBC Radio 4.
Last on

Broadcast