Main content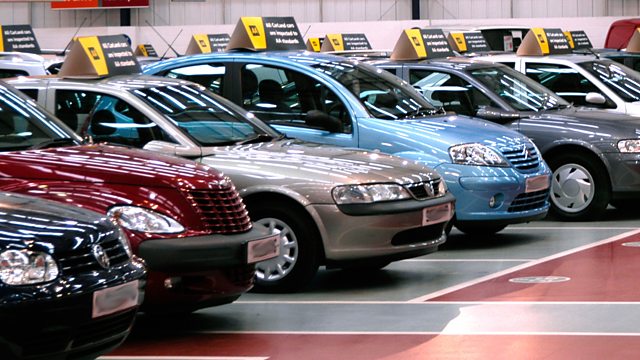 Car finance; Abattoir inspections; Community pubs
Consumer affairs programme. New cars and how people are paying for them. Community-owned pubs. Rising demand for the meat substitute Quorn.
Most new cars are now bought using a Personal Contract Purchase, or PCP, but could they end up being bad for motorists, dealers and the banks? We hear concerns from an influential committee of MPs.
Meat-free foods company Quorn are experiencing "unprecedented" growth in global sales. Why are people buying more, and what is it actually made of?
It's estimated that around 29 pubs close every week in the UK, but community owned pubs are doing far better. There are now fifty of them, and so far not a single one has closed. Why are these locally owned pubs doing so well?
Hundreds of people are still experiencing smells like 'cat wee' after painting their homes with Valspar paint they bought from B&Q. So what is the paint company and the retailer doing to help?
The chief executive of the Food Standards Agency tells us how abattoirs are inspected, how standards are maintained and how some have been closed down after revelations about animals being abused.
Presenter Winifred Robinson
Producer Helen Roberts.
Last on

Chapters
Car Finance

Call for more transparency over PCP car deals.

Duration: 06:39

Valspar Follow Up

Hundreds of people still face a big redecoration job.

Duration: 03:26

Rail Complaints

Rail customers are still not happy with the way their complaints are being handled.

Duration: 04:51

Abattoir Inspections

Is the FSA doing enough to identify and prevent animal welfare abuse in abattoirs?

Duration: 06:24

Community Pubs

More and more groups club together to buy and run their local pubs to combat closures.

Duration: 07:16

Quorn

You & Yours looks at the growth of meat substitute company Quorn.

Duration: 05:44

Viagogo

Ed Sheeran's promoter on tour tickets purchased via Viagogo.

Duration: 04:09

Broadcast