Main content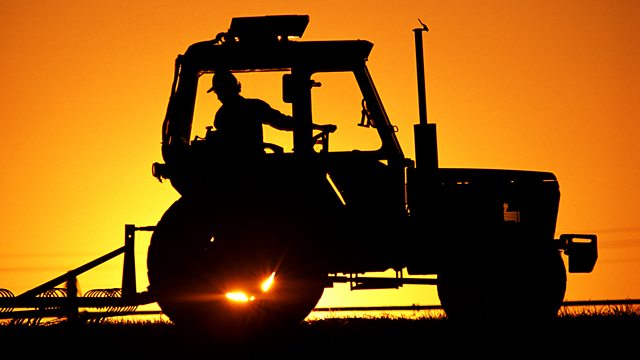 The UK dairy sector, cross-border dairy sales in Northern Ireland, horsemeat trial, World Heritage status for the Lake District?
Concerns this week over butter and cream shortages come after a glut in production in 2015 forced dairy farmers into dire straits. So what's the reality of the sector today?
The Lake District has spectacular scenery, it's inspired countless artists and welcomes millions of visitors each year: now it could be designated a UNESCO World Heritage site. If the bid's successful it'll be the culmination of years of work for the Lake District Park Authority and other Cumbrian organisations - but not everyone's convinced the designation would be a good thing. Caz Graham goes out in the Lakes to find out how and why opinions are divided.
A meat company owner has gone on trial in London, accused of plotting to sell beef mixed with horsemeat for public consumption - part of the horsemeat scandal that broke in Britain in 2013, prompting supermarkets to remove various beef products from their shelves, amid concerns they contained the illegal addition.
Farming Today has been looking at agriculture in Northern Ireland this week - and a major milk processor in the Irish Republic says it will stick by its Northern Ireland suppliers, no matter how tricky things get over Brexit. The company's hoping a simple cross-border trading arrangement can be reached, after the UK's exit from the EU, as Conor Macauley reports.
Sticking with the dairy sector- earlier this week the farmer-owned dairy cooperative Arla suggested we could see butter and cream shortages in supermarkets later this year, with prices already rising. The National Farmers Union has accused Arla of "scaremongering" - so what's the reality of the market today? Dairy analyst Chris Walkland shares his take on the sector.