Main content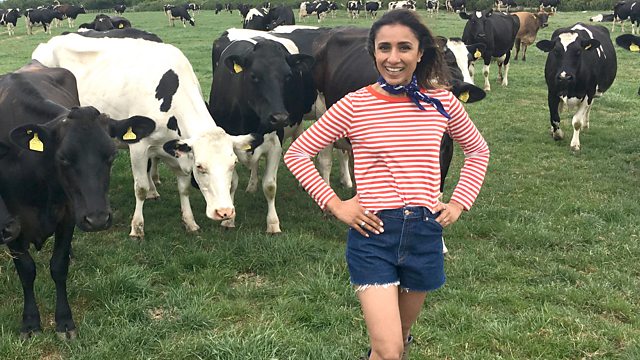 Northants
John Craven meets enthusiasts Matthew and Neil as they create a truly disgusting butterfly banquet to try and catch a glimpse of the purple emperor.
Anita Rani's in the Nene Valley, where a pioneering project is just about to launch. Retail giants have been working with the Wildlife Trust to create a shopping destination where wildlife and retail come face to face.
For centuries Northampton has had a thriving leather industry, John Craven meets two local lads who have set up a micro-tannery to tan goat hides.
John then goes on a butterfly hunt to try to catch the purple emperor. Considered the 'holy grail of lepidoptery', the beauty of this elusive creature belies its truly filthy nature 'his imperial majesty' doesn't feed on flowers, but rotten fruit, mouldy cheese, dog poo and anything that smells foul. John meets enthusiasts Matthew and Neil as they create a truly disgusting butterfly banquet to try and catch a glimpse.
Adam's in Cumbria on a farm that could spawn a food revolution - an insect farm.
Tom Heap gets a look at the first report into the problem of homelessness in our countryside. What many think of as an urban problem has been quietly growing in our rural areas, but what's being done to help?
Music Played
Timings (where shown) are from the start of the programme in hours and minutes
Rushden Lakes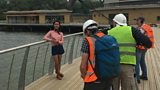 Anita's in the Nene Valley visiting a project with a difference. For the first time in the UK Retail giants have been working alongside the Wildlife Trust to create destination that's as much about nature as it is shopping. Anita meets Project Manager Mike Bell to discover just how this will work. He describes how this is the final piece in a jigsaw linking up seven wetland sites across the valley to create one giant reserve.
Billy Tannery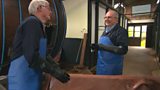 For centuries Northampton had a thriving leather industry, turning out some of the country's finest shoes and boots, but those days are gone … or are they? John meets Jack Millington, the son of a goat farmer who's built a micro tannery right on his dad's farm and is producing kid leather from goats. John throws on his gloves and meets Paul Evans who has spent most of his working life in the Leather industry and is keen to pass on his knowledge to keep the future of the craft alive in the county.
Rural homelessness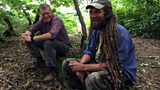 Tom Heap's looking at the growing problem of rough sleepers in our countryside. He meets up with Terrence and Corky who have both ended up living outside, they explain the harsh realities of sleeping rough in the country. It comes as the Institute of Public Policy Research releases one of the first ever studies examining the problem. Tom then meets up with those working to help the homeless back into permanent housing.
Scrapes and sculptures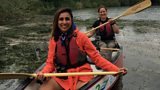 Anita heads off in a canoe with Jane Pearman from the wildlife Trust to join in one of the many on-going projects in the wetlands. They join a team of volunteers creating 'scrapes' – hollows dug specifically for invertebrates. She then meets Rachel Steward who's in charge of the installation of fourteen wildlife sculptures. Anita helps Rachel and her team install the first one and gets to try it out!
Edible insects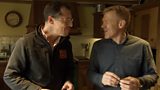 With a growing population the pressure is on to come up with a new protein sources to feed the world and their animals. Adam heads off to Thringill Farm where a food revolution is underway. Hidden away in the barn is the UK's largest edible insect farm. Howard Bell shows Adam around and tempts him with some tasty morsels!
Cobblers Nibble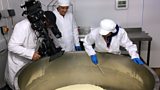 Leicestershire has Stilton, Yorkshire has Wensleydale but one place without a county cheese is Northamptonshire, but that's about to change. Print maker turned Cheese maker Gary Bradshaw is passionate about giving his home county its very own cheese. Anita joins Gary on the Dairy farm where he processes his 'Cobblers Nibble'! Anita gets stuck in and helps Gary make a batch in a traditional open vat, but will the locals recognise their new county cheese?
Butterfly Banquet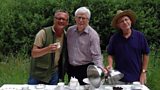 John Craven visits Fermyn woods in Northamptonshire in search of one of the most magnificent and elusive butterflies found in the UK, the Purple Emperor. "His Majesty", as the male butterfly is known is a fierce lad, but he doesn't feed on flowers instead he extracts minerals and salts from rotten fruit, puddles of water and animal dung. John joins conservationists Matthew Oats and Neil Hulme as they create a disgusting 'butterfly banquet' of shrimp paste and moldy cheese to see if he can tempt them down form the treetops to feed.
Credits
| Role | Contributor |
| --- | --- |
| Presenter | John Craven |
| Presenter | Anita Rani |
| Presenter | Tom Heap |
| Presenter | Adam Henson |
| Executive Producer | William Lyons |
| Series Producer | Joanna Brame |