Main content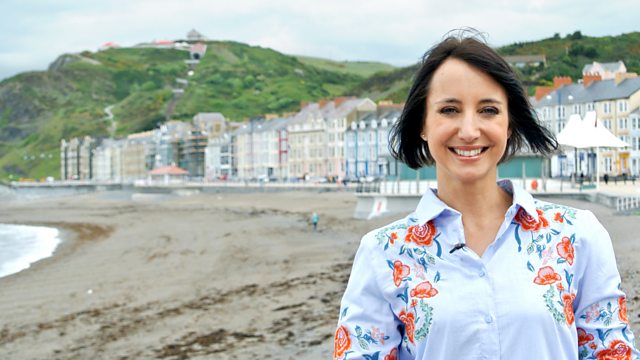 Photography Special
In the second in a three-part summer special, the X-Ray team provide top tips for improving family snaps and impart the latest advice on how to keep and share images safely.
We're all taking more photos than ever before. X-Ray has the top tips for improving your family snaps, and the latest advice on how to keep and share your images safely. The National Library of Wales in Aberystwyth is home to the biggest collection of photographs in Wales, and Lucy Owen visits the archive to find out the best way to keep images safe. Tech expert David McClelland joins her to share advice on cloud storage, sharing and privacy. Rachel Treadaway-Williams joins the ladies from the Tenovus Choir at snap school, learning how to take much better photos on their smartphones. And with the sale of drones on the up, Omar Hamdi finds out all the dos and don'ts of flying one safely.
Appeal to reunite lost photos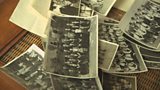 Old photographs are a window on the past. They can tell us so much about people's lives years ago and whether they were similar to our own.
It was a question that Rachel Treadaway-Williams pondered when she visited a charity for the homeless in Bridgend for X-Ray's Photography programme.
Earlier this year, the Emmaus charity discovered a stack of old photos in furniture donated to them.
Chief executive Tom Clarke told Rachel: "Unfortunately we do a number of collections in one day so we didn't know which particular house it came from."
Now Tom wants to trace relatives of the people in some of the older black and white photos to see if they want them back.
He said: "We have some photos here that look like World War One and that era - about a hundred years ago.  So we have a gentleman clearly dressed for action - one of the Welsh regiments by his uniform. We have the Margam Cottage Hospital, and we also have a twin of pictures - one man dressed as a guardsman, the other dressed as a mayor. We think it's the same person and it would good to reunite the photo with an interested party."
Among the collection are lots of old school photos. Tom added: "We have pictures of staff and pupils, hockey going on here - maybe an educational theme emerging - but many people living today will recognise the people in these pictures."
X-Ray decided to help the charity by doing some history hunting of our own, and found out that the teacher who appears in many of the school photos is Betty Smith. A former headmistress of Cowbridge Girls' Grammar School, Betty never married and passed away in Porthcawl in June 2016, just before her hundredth birthday.
There also appear to pictures of Betty's relatives with notes on the back referring to her parents Evan and Olive.
As for some of the older photos, we learned that a few date back to the early 1900's and were taken on Jersey.
Tom is optimistic that the images will jog some memories. He said: "My hope is these pictures will be reunited with people who will love and cherish them, because there is a link with the people staring back at them. That's why we keep photos – they're a connection with the past."
Take a closer look at our photo gallery for more photos from the collection and email xray@bbc.co.uk if you think you can help.
Snap school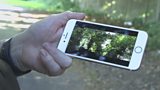 If you're taking snaps of family and friends, the chances are you're doing it with your camera phone.
Some mobiles are better at taking photos than professional cameras were a decade ago, so it pays to know how to get the best out of them. That's why X-Ray's Rachel Treadaway-Williams joined the Cardiff South Tenovus Choir for a mobile phone masterclass.
The ladies all admit that they find smartphone technology a challenge, and judging by the photos on their phones it's clear they need help. Some pictures are over-exposed; some are even upside down.
Time to call in an expert - Tom Barrance has been teaching film and photography for more than twenty years, and coaches children right up to pensioners how to take photos and record films on their phones.
He tells the ladies: "It is very easy to just pick up and snap, but actually your camera isn't just an extension of your eye - you need to think about it as a picture frame."
Tom starts by showing them how to compose a picture by demonstrating with his own phone. He says: "Too low, too much space, and my eyes are almost in the middle of the frame so we really need eyes a third of the way down the frame, a little bit of space above the head and a little bit of space in the direction the person is facing."
His next tip is to pay attention to light. "Because the background is so black, I get under-exposed," he says. "So how do I adjust exposure?
"I hold (on the screen) until a yellow box pops up and then if I stroke up and down to the right of that box it will get darker and brighter, so we can compensate and adjust."
Tom's final tips are just as simple. He recommends holding the camera straight and still to avoid wobbly pictures, and to make sure the lens on the back of the phone is free of dust and dirt.
With that, Rachel joins the choir members on a visit to their local park to put Tom's advice into practice. They snap sunlight shining through trees, they snap close-up photos of leaves and they snap each other.
Tom agrees they've all improved – and so can you, now you know how.
Credits
| Role | Contributor |
| --- | --- |
| Presenter | Lucy Owen |
| Reporter | Omar Hamdi |
| Reporter | Rachel Treadaway-Williams |
| Series Producer | Susie Phillips |