Main content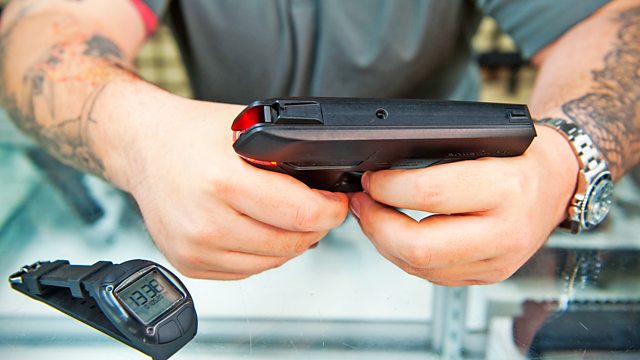 Guns and Coders
Documentary. Al Letson explores how new kinds of high-tech childproof guns, designed to reduce accidental deaths, are causing a firestorm of resistance across America.
For 12-year-old Aleisha, who was suffering from depression, it was all too easy to find and use a loaded gun at her grandfather's house. Would she still be alive today if that gun had been a 'smart' gun?
US journalist Al Letson gets to grips with these new kinds of high-tech, childproof guns and explores why there are none available in US shops. Particularly, why is Silicon Valley afraid of innovating and so reluctant to help solve America's gun problem?
We meet one developer, Kai Kloepfer, whose smart gun uses fingerprint technology similar to that on a smart phone to operate it. He hopes its introduction will reduce accidental deaths, including teenager suicides, and disrupt the market for stolen guns.
A seemingly clever idea - but their introduction is causing a firestorm of resistance across America.
Producer: Dom Byrne
A Reduced Listening production for BBC Radio 4.