Main content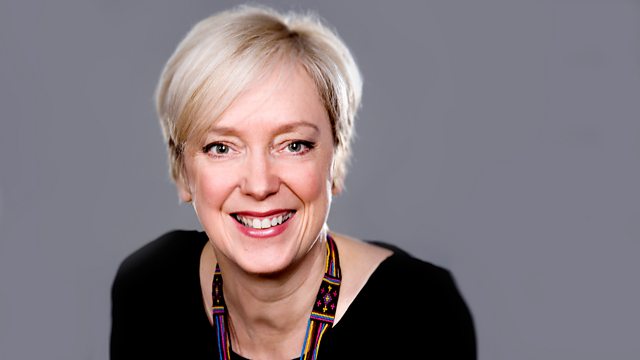 Hannah Jarrett-Scott; Anneliese Mackintosh; Tuesday Review
Hannah Jarrett-Scott performs a live music session and talks to Janice about acting in a new show for the Edinburgh International Book Festival.
It's Tuesday Review day so Janice's critics, crime writer Karen Campbell, freelance writer and critic Hannah McGill and writer and broadcaster Graeme Virtue review Top of the Lake: China Girl, starring amongst others, Nicole Kidman; Lana Del Ray's new album; and Sarah Winman's novel Tin Man.
This is a show for the bookworms amongst you, as we meet crime writing couple Simon Booker and Mel McGrath. Simon's not short of inspiration - his ex-wife's partner is in jail for a crime he allegedly didn't commit... They talk about their new novels, how to maintain a partnership when you both work in the same increasingly competitive industry, and much more.
Award winning German author Anneliese Mackintosh talks about her deeply funny, incredibly moving novel set in a Maggie's Centre, So Happy It Hurts, about a thirty year old woman trying to give up drinking and sort her life out.
We've also got a live music session in Glasgow from actor and singer-songwriter Hannah Jarrett-Scott who also tells us about her Edinburgh Festival show A Stone's Throw.
Edinburgh based curator and producer Shona Thomson is touring some of Scotland's coastal towns with a rich cinema archive experience. Bringing the films back to where they came from. She has dug up a unique selection of archive films, from the Moving Image Archive of the National Library of Scotland and the archives of STV, RNLI and local museums. Shona told Grant Stott all about the project.