Main content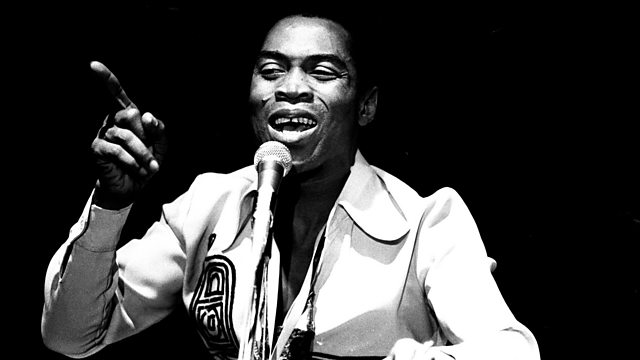 Max Reinhardt with demos and samplers
Max Reinhardt digs deep to discover the early musical sketches of Jaco Pastorius, Glenn Gould, Amy Winehouse, Kraftwerk, Fela Kuti and more.
Max Reinhardt digs deep into artist back catalogues to explore their early experiments. Demo tapes and little-known debut releases are the audio equivalent of pencil sketches, where artists work through the ideas that will later define them.
We'll hear a teenage Jaco Pastorius self-recording in his bedroom, Fela Kuti in highlife mode whilst an undergraduate at Trinity College London in 1960 and Glenn Gould aged 21 performing an unlikely Prokofiev composition alongside the violinst Albert Pratz.
Plus early recordings of Amy Winehouse, Muddy Waters and Organisation (the first incarnation of Kraftwerk).
Produced by Joby Waldman for Reduced Listening.