Main content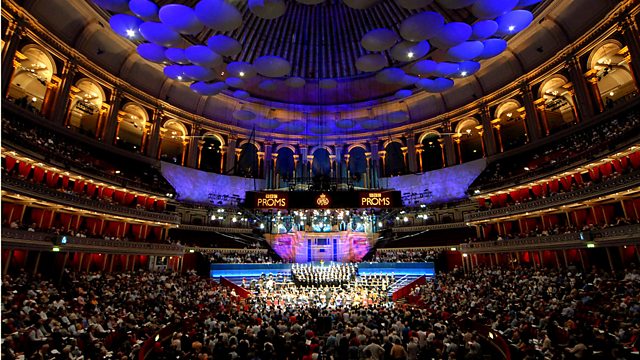 Prom 3 repeat: Bernard Haitink conducts Mozart and Schumann
Another chance to hear a Prom with the Chamber Orchestra of Europe and Bernard Haitink. Mozart: Symphony No 38; Violin Concerto No 3 (with Isabelle Faust). Schumann: Symphony No 2.
Afternoon on 3 - with Fiona Talkington
Another chance to hear Bernard Haitink conduct the Chamber Orchestra of Europe in symphonies by Mozart & Schumann. Isabelle Faust joins them for Mozart's Violin Concerto in G K216.
Presented by Martin Handley at the Royal Albert Hall, London
2pm
Mozart: Symphony No 38 in D major 'Prague', K 504
c.2.30pm
Mozart: Violin Concerto No 3 in G major, K 216
c.2.55pm:
Schumann: Symphony no.2 in C major
Isabelle Faust (violin)
Chamber Orchestra of Europe
conductor Bernard Haitink
The two symphonies that frame this Prom each offer a defiant, optimistic challenge to the status quo. Mozart's pioneering 'Prague' Symphony rewrites the rule book for the genre, while in Schumann's Second Symphony the composer overcomes the demons of his own mental health to produce a work of invigorating, captivating extremes.
Conductor Bernard Haitink - a Proms regular for over half a century - returns with frequent collaborators, the Chamber Orchestra of Europe. They are joined by award-winning German violinist Isabelle Faust, the soloist in Mozart's graceful Violin Concerto No. 3.
[First broadcast on Sunday 16th July]
Followed by a selection of recordings from this week's Proms Artists.