Main content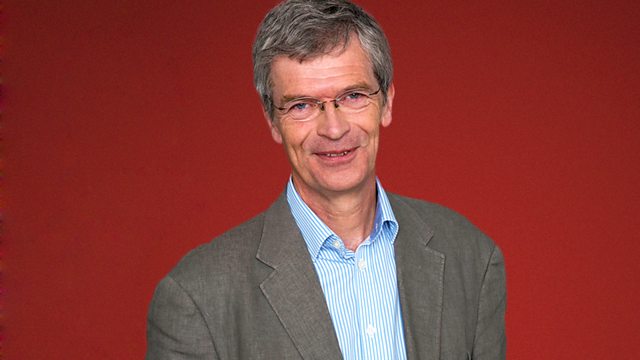 15/07/2017
In this week's selection of music in all styles of jazz, chosen from from listeners' emails and letters, Alyn Shipton plays music by the American singer Maxine Sullivan, accompanied by the John Kirby Sextet.
Performers:
Artist  John Coltrane and Cannonball Adderley
Title  Limehouse Blues
Composer Furber / Braham
Album  Quintet in Chicago
Label  Masterworks
Number  21347 Track 1
Duration  4.42
Performers: John Coltrane, ts; Cannonball Adderley, as; Wynton Kelly, p; Paul Chambers, b; Jimmy Cobb, d. 3 Feb 1959.

Artist  Toots Thielemans
Title  Footprints
Composer Shorter
Album  Footprints
Label  Emarcy
Number  846650-2 Track 1
Duration  8.05
Performers: Toots Thielemans, g, whistle, hca; Mulgrew Miller, p; Rufus Reid, b; Lewis Nash, d. Dec 1989

Artist  Gene Ammons
Title  Someone to Watch Over Me
Composer Gershwin
Album  Gene Ammons Story
Label  Prestige
Number  P 24079
Duration  3.50
Performers: Gene Ammons (tenor sax) Richard Wyands (piano) Doug Watkins (bass) J.C. Heard (drums)
Rudy Van Gelder Studio, Englewood Cliffs, NJ, January 26, 1961

Artist  Dinah Washington
Title  This Can't Be Love
Composer Rodgers, Hart
Album  For Those In Love
Label  Emarcy
Number  514 073-2 Track 5
Duration  6.54
Performers Clark Terry, t; Jimmy Cleveland, tb; Paul Quinichette, ts; Cecil Payne, bars; Wynton Kelly, p; Barry Galbraith, g; Keter Betts, b; Jimmy Cobb, d; Dinah Washington, v; Quincy Jones, arr. March 1955.

Artist  Billie Holiday
Title  Mandy Is Two
Composer McGrath, Mercer
Album  The Lady Sings
Label  Proper
Number  Properbox 26 CD 3 Track 17
Duration  3.01
Performers: Emmett Berry, t; Jimmy Hamilton, cl; Hymie Schertzer, as; Babe Russin, ts; Teddy Wilson, p; Gene Fields, g; John Williams, b; J C Heard, d; Billie Holiday, v 10 Feb 1942

Artist  Oscar Peterson
Title  Place St Henri
Composer Peterson
Album  Canadiana Suite
Label  Limelight
Number  86010  Track 3
Duration  3.53
Performers: Oscar Peterson, p; Ray Brown, b; Ed Thigpen, d. 1965

Artist  Julie London
Title  S'Wonderful
Composer Gershwin
Album  Julie London Collection
Label  Acrobat
Number  3206 CD1 Track 6
Duration  1.34
Performers: Julie London, v; Barney Kessell, g; Ray Leatherwood, b. 1955

Artist  Maxine Sullivan
Title  If I Had a Ribbon Bow
Composer trad
Album  1938-1941
Label  Classics
Number  991 Track 15
Duration  3.08
Performers Charlie Shavers, t; Russell Procope, as; Buster Bailey, cl; Billy Kyle, p John Kirby, b; O'Neill Spencer, d, Maxime Sullivan, v. 1940

Artist  Zbigniew Namyslowski
Title  Rospacz
Composer Zbigniew Namyslowski
Album  Lola
Label  Decca
Number  4644 Side B Track 1
Duration  6.23
Performers: Zbigniew Namyslowski, as; Wlodek Gulgowski, p; Tadeusz Wojcik, b; Czesław Bartkowski. D, 1964

Artist  Brian Lemon
Title  Time After Time
Composer Lauper
Album  My Shining Hour
Label  Zephyr
Number  ZECD30 track 17
Duration  5.20
Performers Brian Lemon, p; Dave Green, b; Allan Ganley, d. 2001

Artist  Gene Krupa's Chicago Jazz band
Title  Blues My Naughty Sweetie Gives To Me
Composer Swanston/ McCarron / Morgan
Album  Blues My Naughty Sweetie Gives To Me
Label  RCA
Number  474026 Side A
Duration  2.22
Performers Wild Bill; Davison, c; Edmond Hall, cl; Cutty Cutshall, tb; Ernie Caceres, bars;  Joe Bushkin, p; Al Hall, b; Gene Kupa, d. 1951

Artist  Louis Armstrong,
Title  Gut Bucket Blues
Composer Armstrong
Album  The Okeh, Colukmbia and Victor Recordings 1925-1933
Label  Sony / Columbia Legacy
Number 886979 45672 CD 1 Track 3
Duration  2.51
Performers Louis Armstrong, c; Johnny Dodds, cl; Kid Ory, tb; Lil Hardin, p; Johnny St Cyr, bj. 12 Nov 1925.