Main content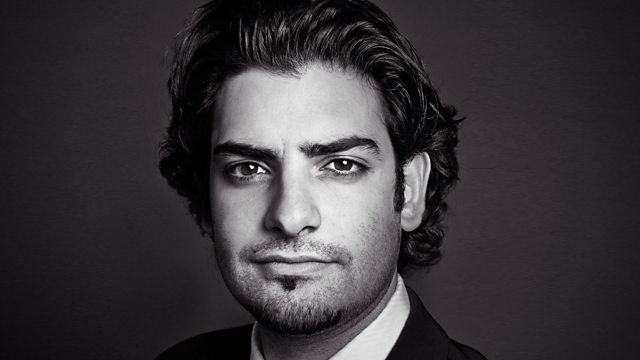 Ilker Arcayurek, Beatrice Rana, Van Kuijk Quartet, Ashley Riches
With Ilker Arcayurek (tenor) performing music by Schubert, Beatrice Rana (piano) in Bach, the Van Kuijk Quartet in Mozart and Ashley Riches (bass-baritone) in Saint-Saens.
Clemency Burton-Hill celebrates the music making of the current BBC New Generation Artists. Over the Proms season, there's a chance to hear a starry line-up of young musicians caught by the BBC microphones as they embark on glittering international careers. In this first of seven Saturday mid-day programmes we hear from three NGAs who will be appearing at the Proms in the next few weeks: the Van Kuijk Quartet from France demonstrate their fresh-minted Mozart, the Italian pianist, Beatrice Rana gives us a taster of the dazzling Bach playing which has won her numerous international plaudits and the British bass-baritone brings his dramatic gifts to songs by Saint-Saens.
Schubert: An die Laute, D.905
Ilker Arcayurek (tenor), Hartmut Holl (piano)
Bach: Capriccio from Partita No. 2 in C minor, BWV 826
Beatrice Rana
Mozart: String Quartet in E flat major, K.428
Van Kuijk Quartet
Saint-Saëns: La Brise, Au cimetière and Le Tournoiement from Mélodies persanes, Op.26
Ashley Riches (bass-baritone), Simon Lepper (piano).