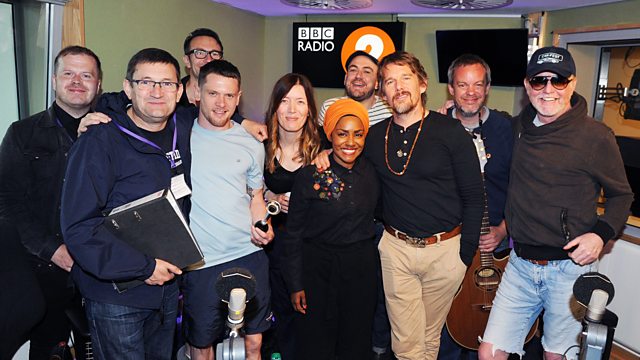 Jack O'Connell, Nadiya Hussain, Ethan Hawke and Paul Heaton + Jacqui Abbott
Rising British actor Jack O'Connell tells Chris about treading the boards with Sienna Miller in Cat On A Hot Tin Roof, Nadiya Hussain has tales and recipes from her British Food Adventure and Ethan Hawke previews his upcoming romantic drama Maudie. Plus Paul Heaton and Jacqui Abbott perform live in the studio ahead of next week's CarFest North.
Last on
Pause For Thought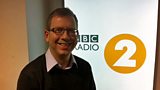 Comedian & writer Paul Kerensa:
In my 'hood, school's out for summer, so I've walked my boy to school for his last time in Year 1 (aged 6, in old money). I noticed that we used to hold hands – and we still do, sometimes. When he wants. When I want. We just do it less.
Instead, he zigzags. We join the footpath flanking the park, and he's off across the grass, gambolling lamb-like… diving behind a hedge, to pretend-mime 'walking down stairs', maybe pushing a button and bending his knees to imitate a lift. We'll work on miming escalators in Year 2.
My job is to stick to the path, give him somewhere to run back to. To intercept when his orbit coincides with mine… till he veers away again. But that's childhood.
When my folks walked with me thirty years back, they didn't know where my path led. They couldn't predict I'd end up a stand-up comic, or stand up here now, among acting, musical and culinary royalty. In fact my parents thought then that I couldn't have kids of my own. Walking my own lad to school one day? Even that idea confounded them.
My boy may end up here or there, drifting north (with its CarFest), or south (formerly beautiful – also with a CarFest). He may enjoy a "Food Adventure" or grace the silver screen. I just walk the path wit him, and get him schooled – in shrub-based stair mimes.
That famous story of a heavenly beach-walk, 'Footprints in the Sand', has two sets of footprints spanning a lifetime, walking with God – but only one set at life's lowest moments. The person accuses God: "You abandoned me then?" The original version has God replying, "It was then that I carried you…" But my friend the comedian Tim Vine tells an alternate ending. God replies: "When you see only one set of footprints, in your lowest times, it was then I thought it would be fun, if we both hopped."
So I'll keep to my path, and my boy will meander till he finds his. We may not hold hands so much, but God-willing, we'll have fun walking the sand, this summer, and in life. That's my hope – or at least, my hop.