Main content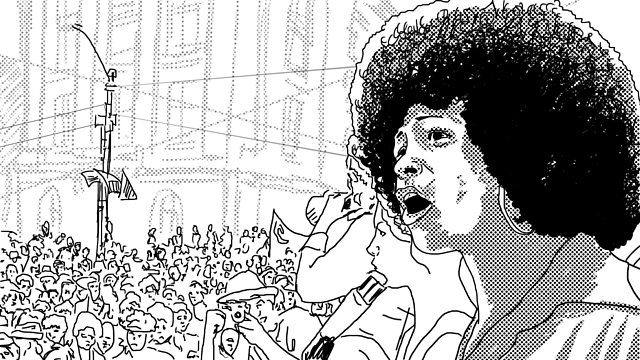 Assata Shakur, Gender pay gap, Kids' behaviour
Programme that offers a female perspective on the world. How do you deal with challenging behaviour from children with learning disabilities?
This week's serial is the dramatisation of the autobiography of Assata Shakur, a political activist in the U.S. in the 1960s and 70s, who is now on the FBI's list of most wanted terrorists. Joanne Chesimard, as she was originally known, was sentenced to life in prison in 1977 for the killing of New Jersey state trooper Werner Foerster. She escaped prison and is now exiled in Cuba. What do we really know about her? Jane hears from Krissah Thompson, writer at the Washington Post, Tim Weiner, Pulitzer prize winner who has written about the FBI, jurisconsult Esther Stanford-Xosei, and Rob Singh, Professor of Politics at Birkbeck College, London.
The BBC's Annual Report has revealed its highest paid stars and presenters, with Chris Evans earning more than four times the salary of Claudia Winkleman, the BBC's highest paid woman. Woman's Hour attempts to unpick the figures further and Professor Suzanne Franks, Head of the Journalism School at City University joins the discussion.
Sylvia Brownrigg's new novel Pages for Her is a sequel to her 2001 book Pages for You in which a 17-year-old young female student, Flannery, falls passionately in love with an older woman, Anne Arden, a teaching assistant, at Yale University. In this new novel set 20 years on, Flannery, now a novelist, a mother and married to a man sixteen years her senior, is given the chance to meet her former lover again. Sylvia joins Jenni to discuss sequels, motherhood and bisexuality.
We hear about the launch of a research project aimed at helping families with young children who have challenging behaviour linked to learning disabilities. These children are at greater risk of developing mental health problems in later life and the project will be looking at what interventions in their early years might support them and help reduce the risk. Jenni speaks to Angela Hassiotis, Professor of Psychiatry from University College London who leads the study.
Chapters
Investigating the BBC Gender Pay Figures

Duration: 09:32

Assata Shakur

Duration: 16:18

Sylvia Brownrigg

Duration: 10:00

Children with Learning Disabilities and Challenging Behaviour

Duration: 06:35

Young Children With Learning Disabilties and Challenging Behaviour

Credits

| Role | Contributor |
| --- | --- |
| Presenter | Jane Garvey |
| Presenter | Jenni Murray |
| Interviewed Guest | Krissah Thompson |
| Interviewed Guest | Tim Weiner |
| Interviewed Guest | Esther Stanford-Xosei |
| Interviewed Guest | Rob Singh |
| Interviewed Guest | Suzanne Franks |
| Interviewed Guest | Sylvia Brownrigg |
| Interviewed Guest | Angela Hassiotis |