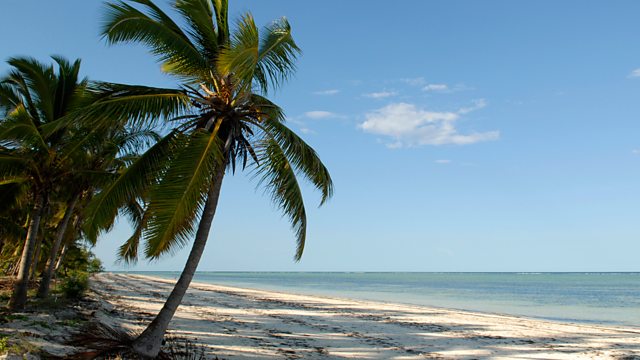 Travel magazines, Second-hand cars, Puppy trade
With so many travel tips available free online, is there still a market for printed travel magazines? Plus the housing association renting out some of its properties on Airbnb.
Consumer confidence has seen the biggest decline in two years, according to a survey by Deloitte. Their Consumer Tracker surveys 3000 consumers, and this quarter both essential and non essential spending has fallen. And yet - the UK's airports are seeing record numbers of holiday makers. When confidence in our finances has fallen, why are we still including a summer holiday in our budgets?
The internet has transformed the way we travel and there is now a wealth of free travel information available online. So is there still a market for printed travel magazines? Some of the glossy travel mags on news stands have seen circulations fall, both Conde Nast Traveller and Lonely Planet Traveller have seen reduced print runs in the last few years. But there has been real growth in small independent travel magazines - around fifteen have launched in the last three years. How are these publications setting themselves apart from the traditional fare?
When buying a car do you go for old or older? We look at how you can get the most out of your budget - do you buy the newest second hand car you can afford, or one a bit older with a higher spec? We're told it's a question that clogs up many an online car lover's forum!
New figures from the online selling website Gumtree show that in February this year there were almost 10,000 listings posted advertising dogs for sale. In the same month, there were 286,000 searches from potential buyers for 'puppies for sale'. In the last ten years, Gumtree has seen a 785% increase in the number of dogs listed on their website. The RSPCA is warning that unscrupulous buyers are selling online, at a time when demand for certain breeds far outstrips the numbers coming to market via legitimate breeders. We hear from someone who thought they'd made all the right checks when buying a dog online but still ended up regretting it.
Producer: Beatrice Pickup
Presenter: Winifred Robinson.
Chapters
Consumer Confidence

Consumer confidence and disposable income is down again according to a survey by Deloitte

Duration: 06:28

Europcar

Europcar is cooperating with an investigation into allegations of widespread overcharging

Duration: 04:33

Housing Association Airbnb

The biggest housing association in the UK is renting out some of its properties on Airbnb

Duration: 05:41

Travel Magazines

Is there still a market for printed travel magazines?

Duration: 06:34

Second-hand cars

We're buying more used cars in the UK now. We wondered how do you find a really good one

Duration: 07:35

Puppy Trade

Gumtree working with the RSPCA to try to stop unscrupulous puppy breeders using the site.

Duration: 07:22