Main content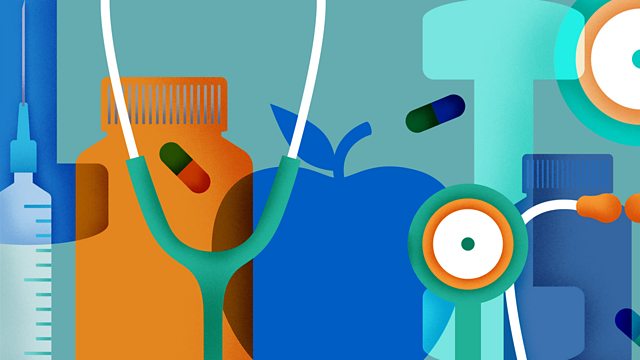 Robo-docs, using AI to diagnose; Pancreatic cancer; Statins and muscle aches
Are we on the cusp of a new era where computers rather than doctors will be doing the diagnosing? Ali Parsa, founder of Babylon Health, believes we are.
Are we on the cusp of a new era where computers rather than doctors will be doing the diagnosing. Ali Parsa, founder of Babylon Health, believes we are and is developing an online tool using artificial intelligence that diagnoses quicker and more accurately than a doctor. He debates the issues with resident sceptic Dr Margaret McCartney. Mark Porter visits the world's first national tissue bank for pancreatic cancer, set up to aid research into a disease that has seen no outcome improvement for over 40 years. Plus statins and muscle aches; could the drugs' bad press in the media actually increase the odds of people experiencing side effects - the so called nocebo effect?
Last on
Programme Transcript - Inside Health
Downloaded from www.bbc.co.uk/radio4
THE ATTACHED TRANSCRIPT WAS TYPED FROM A RECORDING AND NOT COPIED FROM AN ORIGINAL SCRIPT.  BECAUSE OF THE RISK OF MISHEARING AND THE DIFFICULTY IN SOME CASES OF IDENTIFYING INDIVIDUAL SPEAKERS, THE BBC CANNOT VOUCH FOR ITS COMPLETE ACCURACY.
INSIDE HEALTH
Programme 2.
TX:  11.07.17  1530-1600
PRESENTER:  MARK PORTER
PRODUCER:  ERIKA WRIGHT
Porter
Coming up today:  Statins and muscles aches – are we talking our way into a problem?
And pancreatic cancer – I visit a pioneering new initiative collecting samples from patients to help come up with better treatments.
Clip
I was asked if I would take part in research.  I didn't hesitate.  If I could help anybody else then I was going to, even if it couldn't help me.  When they removed the tumour, popped that into the tissue bank, I didn't want it, so they could have it.
Porter
More from Cathy later.
But first, claims that we are about to enter a new era where computers rather than doctors will be doing the diagnosing.  Advances in IT are transforming our world at an incredible pace, so it should come as no surprise that they are now knocking at the door of the inner sanctum of medicine – the consulting room. 
British company Babylon Health has developed an online tool using artificial intelligence that its founder – Ali Parsa – believes will soon be able to make diagnoses quicker and more accurately than a doctor.  Indeed he says his research shows it is already better at triaging patients.  And the technology is currently being piloted by the NHS 111 service in parts of London.
So, is this the next stage in the journey from stethoscope to smartphone?  Margaret McCartney, Inside Health's resident sceptic, who, like me, has a vested interest in the status quo, isn't convinced.  Babylon's Ali Parsa most certainly is.
Parsa
We created Babylon, Mark, to try and see if we can answer a simple question – can we do with healthcare what Google did with information, can you make it accessible, affordable?  To make healthcare accessible is almost easier, as long as I can deliver most of the healthcare most people need on devices most of them have that's highly accessible, the question really becomes how do you make healthcare affordable.  And the cost in healthcare, when you add it all up and you look at it and it sits in two places.  Two-thirds of all the money the NHS spends, as you know, goes into salaries, so people are the most expensive part of healthcare.  And the second, Mark, is timing – most diseases by the time they present their symptoms a £10 problem has become a £1,000 solution.
Porter
Now one of the things that you're doing that caught my eye is the use of Chat Bots, algorithms, artificial intelligence, call it what you will, but a way of triaging and indeed making diagnoses, can you explain how that's being used at the moment because the NHS is trialling it I gather?
Parsa
That's correct, the NHS is trialling it in North London for around a million people and we also published a little academic paper that showed that in reality it performs incredibly well, I mean in that paper we demonstrated it performs 17% more accurately than a nurse or 14% more accurately than a doctor.  And you would expect that to do that.  So if you think about the process of diagnosis, scientifically, which is a process that you know as a doctor of getting to the probability of what disease it is you have, it just happens to be that machines can do probabilistic graphical modelling a lot better than a human brain.
Porter
So this is where you effectively have a chat via your phone and at the other end is some form of clever computer, so it asks you a series of questions which you answer yes or not to…
Parsa
As a doctor would, yes.  Is this a solution to all our clinical needs?  Absolutely not, that's not even meant to be, it's not meant to replace human beings, it's meant to augment them.  It's meant to do – because I'm a physicist, I did my PhD in physics, I used to spend a huge amount of my time doing calculations, today machines do the calculations for me to allow me to do thinking, a machine cannot do what you can do as a doctor, they can't put their hand on my shoulder and say look, now that I know what's your disease let me help you fix it.  So this is not machines versus humans, this is machines aiding humans.
Porter
Margaret McCartney, this is machines aiding humans.  I mean technology's coming in to the job that we do, it's always been there, is this something we should be grasping?
McCartney
Well I love technology but I love evidence even more and my big question is where is the evidence for this app working?  And I'm really worried that that academic study, that Ali's talking about, is not a real life study.  And that means I do not know how effective that is in the real world.  The experiment was essentially a kind of test tube experiment where doctors created clinical vignettes and then actors ran them and it was versus – doctors were pitted against the artificial intelligence and some nurses as well.  And although they found that according to their own answers, which aren't published in full, so it's difficult to know what that actually meant, according to their vignette the computer was better.  Now the computer sent more people to get checked, they sent more people for triage, now that's really, really important because all the studies that have been done so far on the NHS 111 system, which was a similar kind of protocol driven diagnostic pathway, showed that far more people were being sent for triage compared with a clinician or a trained assistant trying to sort out these calls.  And what that means is services get overwhelmed and the people who really do need to get seen are behind a 100 people that didn't need to get seen.  That's a really big problem.  And that's why you have to be absolutely sure that this works before you set it up and roll it out to a million people in North London.
Porter
But is that not what you're doing in North London, I mean are you seeing whether it works?
Parsa
Yeah, so what you said was what you published before we realised the product.  Since then, of course, we've done hundreds of thousands of triage and if you go to our website you will see 18,000 five star rating at a rate of almost 100 five star ratings a day come in…
McCartney
Popularity ratings are not good enough to analyse…
Parsa
But Margaret, it's very true – Margaret it's very true – Margaret you're right – accuracy.
McCartney
This service should not be a popularity contest.  This service should be about how to make use of our resources as best we can to give people the best possible care.  Now if I were setting up a study of a million people in North London I would be sure to tell people – this is an experimental situation, we don't know how good this is, we have not published clear results on it.  I would also make sure I published my trial protocol before I started.  I would make sure there was an ethics committee involved to pull [indistinct word] if it was going wrong, it was going badly, if people were being harmed.  Has any of that been done?
Parsa
I am sure NHS has done all of that and they will…
McCartney
I've been asking since March to get the trial protocol and to find out if ethics committees were involved in that and I've had no answer to those questions.
Parsa
Margaret, you can talk to the NHS and I'm sure they will give you that.  But look what I hear you saying is exactly what I heard years ago when people said mobile phones, nobody's going to use them, it's going to fry your brains, it's going to do this, it's going to do that.  Then we heard that about who's going to book their travels, you need your trusted travel agent, what you need to understand Margaret is that you're in an incredibly privileged place, who have access to people like you, actually if I pick up my phone right now, if you give me the number of your practice and I dial it right now, on radio, and try and get to see you I probably have to wait three weeks to see you, by which time probably whatever conditions I have gets a lot worse.  And believe me I'm very happy we will soon launch the diagnosis on our engine…
Porter
As opposed to the triage.
Parsa
…which not just triage.  And I'm very happy to come back here and compete the machine with you, with Mark, [indistinct word].  So this idea – because think about this scientifically – this idea that a human being can, for instance, beat a machine in the game of chess or nowadays in the game of golf, there are things that machines can do much better.  Our machine sits on 300 million strings of knowledge, there's no way your brain can fit those things in.  So there are things you're much better at, I have no question, but please, please do not try under the name of all these things you say deny our people progress in medicine.
McCartney
Well that's just – that's just really a nonsense argument.  So if I could get a word in.  So how do we know, for example that you can't get to see a GP because we're dealing with people who've been sent inappropriately to their GP through these kind of triage systems?  That's a question we ask.  I love technology but technology could make my life better.  But as a GP how rare is it for someone actually to come and say what would help you Margaret do your job better and very often it's about the basics of things, it's about basic hospital systems that don't communicate properly with GP systems, about prescription information that's out of date, about clunky systems – it's very hard for access for doctors or patients and anyone else.  But nobody seems interested in sorting out these problems.  The NHS is throwing good money after bad again and again in trying to sort out technology problems but we never get the core problems sorted and that's my big issue.
Porter
I mean I think historically the problem is that forays into this area have not gone well and I suppose what people are asking for with a project like yours – and this is going to happen, for sure, I know this is going to happen one day – but we want to make sure that we're heading off on the right avenue and that everything we're doing is evidence based.  And I share Margaret's concern that at the moment it's based on some fairly flimsy evidence, I mean it's evidence but it's fairly flimsy evidence.
Parsa
We do our own continuous audit of what our technology does.  But this idea – this is a little bit of – I'm sorry when I listen to this, it's a bit of – I'm jaded by the way the NHS has done things badly and therefore I can't see it being done well.  It's like in the old days saying that look all a librarian needs is better computers for libraries and then came Google and said actually you know what – I'm going to do away with librarians, I'm going to put all the information in the world directly into the hands of humans.  I think…
Porter
No the problem that we have, I think, is that things that have been used before weren't properly tested from the outset and they went wrong…
Parsa
Like what?
Porter
…and it would be nice to know from early – well I mean I think the impact of things like NHS Direct was nothing like what it was supposed to be when it was lauded initially.  And so we would like to see things coming in that are heavily evidence based.  For instance, I mean let's look at this diagnosis of your machine – how do you know, how can you be absolutely sure that it's working as well as you think it is, how can you convince wary clinicians – I think that's important.
Parsa
That is very important and that's why we're doing thousands and thousands of tests on it.  Remember we have done clinical consultations in the tunes of tens of thousands across the world, right.  So what we're doing before we release the diagnostic capability – we're looking at all of those consultations and see whether the machine would diagnose exactly the same as a doctor does.  And remember all that machine does is gives that diagnosis back to the doctor in the first instance, and it's up to the doctor to then say look has that helped them or not helped them.  And the evidence we're seeing internally it is massively helping the doctors.  But in the name of evidence, the fact that you had a bad experience in the past with some technology, don't try to stop this country get what it…
McCartney
Can't we learn from it, can't we actually say okay we have gone wrong in the past, so let's do things really properly and really well.  So you could do that in exactly the same…
Parsa
Which is exactly what we're doing.
McCartney
Well it's not, that's the problem.  You see what should have happened is there should have been a systematic review that said okay this is everything we know about this subject.  Then there should have been proper trial protocol, you say okay this is what we're going to test, this is how we're going to do it, we'll involve patients, we'll tell doctors how we're going to operate this, we will set up a system so that we know if things are going wrong, we can rectify it.  What the benefits are, what the problems are, how we could improve things if it were to work out.  We'll do cost effective analysis as well and that will tell us whether or not we should keep going – commissioning this.  And we should publish all that protocol before we begin.  And with clearly defined end points that you can then go in and investigate, publish and publicise and discuss – that's how it should be done and I see none of things happening in North London.
Parsa
Margaret, I'm telling you we've done that – all of what you say – at tunes of hundreds of thousands of people for our own studies when we publish it.  This is a programme that talks about progress in medicine and that's what we're focusing on.  Come and work with us.  The best thing you could do – put your scepticism to work, you are our best triers, you're the best people for us.
McCartney
I think the technology has got huge potential to work, so much better than it is just now, but I'm afraid to say I'm staying with patients in Glasgow.
Porter
And I am sure they would not want it any other way.  Margaret McCartney and Ali Parsa. More details, as ever, on the Inside Health page of the Radio 4 website.
Now to a pioneering new project hoping to transform the treatment of pancreatic cancer – the world's first national tissue bank for the disease.  Recently opened at Barts Cancer Institute in London, it stores samples collected from people treated at hospitals around the UK, and will act as a central resource for anyone researching new ways to treat pancreatic cancer.
Cathy was only too happy for her samples to be used when she was diagnosed with the condition in 2015.  We met near her home on the Sussex coast.
Cathy
Looking back I was very tired, very run down.  My local GP was worried and got referred to the local hospital for some tests.  They put a camera down my throat where they discovered a mass in my pancreas and referred me straight to St Barts, and done the biopsies and then they decided to operate on me.  Sixteen days coming out of hospital I felt so much better and had a clinic with a Professor Kocher who told me that it was cancer.  I think I was just numb, just heard the words cancer and chemotherapy.
Kocher
My name is Hemant Kocher and I work as a consultant liver and pancreatic surgeon at Royal London Hospital.  Unfortunately pancreas cancer survival has not changed over the last 40 years.  Ninety percent of patients present with disease which cannot be removed by surgery, in which case the survival is really dismissal, it's around 3% at five years.
Porter
Why does pancreatic cancer pose such a challenge to clinicians like you?
Kocher
The pancreas as an organ is very deep seated in the tummy, so obviously it does not produce many symptoms, which a person may face or by the time they face symptoms or problems it is far too late.  The other aspect is the pancreas cancer biology of how the pancreas cancer behaves.  Unfortunately it spreads very quickly and secondly it's got a lot of scar tissue around it which makes treatments which are commonly successful in other cancers, such as chemotherapy and radiotherapy, largely ineffective in pancreas cancer.  Treatments cannot penetrate the scar tissue and attack the cancer cells.
Porter
You're sort of talking about it as if it's some sort of shield, if you like, this scar tissue.  Where does it come from and what does it do and why does it make your job difficult?
Kocher
Most people will not know it but normal pancreas is as soft as an ear lobe and therefore surgeons find it very difficult to stitch something fleshy as that.  But pancreas cancer is very hard, almost like bone, and this is because of excessive scarring, so cancer is like a wound which does not heal and in pancreas cancer a lot of scar tissue gets deposited and that surrounds the cancer and acts like a fortress or a shield, as you say.
Porter
And ironically that scar tissue is actually us, it's not part of the cancer as such, it…
Kocher
That is right, that's the normal tissue.
Porter
And we're shielding the cancer from people who are trying to help us.  And having a tissue bank enables the researchers to understand more about that process and perhaps how you might be able to manipulate it?
Kocher
That's right.  So we have to understand more about the interaction between the cancer cells and the body's normal cells and how we can disrupt the cross talk, the talk which is taking place between these different cells types – the cancer, the bad boy, and the henchman – and attack the cancers.
Roberts
I'm Rhiannon Roberts and I'm a tissue bank coordinator here at Bart's Cancer Institute.  And this is our tissue bank.
Porter
Wow big room, full of deep freezers?
Roberts
Yeah, so as you can see we've got many, many freezers here.
Porter
I've just opened this one up and there must be – I don't know – I mean there's over a hundred samples in there by the look of it.
Roberts
So as you can see all anonymised.  So this is minus 80.
Porter
So much colder than a normal deep freeze.
Roberts
Exactly, so it's very important that to preserve the integrity of the samples they're stored at as lowest temperature as possible.  And the samples – people can decide what they like to donate, they can donate blood, urine, saliva and also if they go into surgery we can collect biopsy or tissue from them.
Kairbaan Hodivala-Dilke
So my name is Kairbaan Hodivala-Dilke and I work at the Bart's Cancer Institute and I run a lab there.  Every cancer has got bits of normal tissue associated with it, that we call a stroma and that supports the cancer.  And in pancreatic cancer about 80% of the cancer is actually normal tissue that's supporting that cancer and helping that cancer to grow.
Porter
And that normal tissue is the scar tissue that Hemant was talking about?
Kairbaan Hodivala-Dilke
Absolutely.  So trying to understand that relationship between the normal bit of cancer and the bad bit of the cancer is very important.
Porter
And that's different from most other cancers – that ratio?
Kairbaan Hodivala-Dilke
You know people think about cancer as being some kind of alien, some kind of infection, fungus or something but it's not, it's a bit of our normal tissue that is growing in an uncontrolled way.  And what we are particularly interested in trying to understand is how that stromal support, how our host or how the body really supports how that cancer grows.  For example they'll say that pancreatic cancer is typically resistant to chemotherapy and one of the explanations is that you just can't get enough chemotherapy into the tumour because most of it is normal tissue.  But we haven't really got proof of that and we don't really know what the drugs are doing once they get into the tumour.  So we need to understand all of that.
Porter
You talk about the effects of chemotherapy and everything, that's looking at real patients, tumours inside patients, what difference does it make having the samples that you've got here, how does it help you do your work?
Kairbaan Hodivala-Dilke
We're trying to understand more and more about what's happening to the whole body, so that we can control cancer better.  So urine samples might be used as some kind of biomarker, so to be able to predict whether the cancer's going to be aggressive or not or it could tell us how well a therapy is working, without actually having to do an operation.  We are interested in particular in the blood vessels in cancer, and you might ask well why do you care, but just like any normal tissue in your body – your heart or your liver, kidneys – every single organ needs a blood supply, it needs nutrients, it needs oxygen and cancer's the same – it needs all of those nutrients to grow and to spread.  But very recently there's been an international team and some work from our own group that's shown that there are special cells that make up the wall of the blood vessel that actually produce a cocktail of chemicals that they throw out on to the cancer cells and protect the cancer cells from chemotherapy.  So they're making this – and I like to sort of call it this invisibility cloak, like from Harry Potter – they're making this thing that they throw over the cancer cells, so now the cancer cells are hidden away from the chemotherapy.  And our work has shown that by modifying one particular gene in these blood vessel cells, called FAK, we can actually stop the cells from making this invisibility blanket and now those tumour cells are out in the open and chemotherapy can attack it better.
Porter
I can honestly say I think that's the first time of a Harry Potter metaphor being used in the world of oncology.
Kairbaan Hodivala-Dilke
Yeah, I have often thought actually about writing to Rowling and saying to her – do you realise that you've influenced cancer research.
Porter
Because it's such a graphic picture isn't it of this tumour crouched under a cloak and that nothing can get to it and it's shielded from our attack.
Kairbaan Hodivala-Dilke
But that's exactly what's happening.
Porter
Cancer researcher and Harry Potter fan Professor Kairbaan Hodivala-Dilke.  And there are more details about the tissue bank on our website
Now it may seem a bit of cliché to say that statins "have had a bad press", but they have, some people are scared of them and it is having a clinical impact.  As many as one in five people taking these cholesterol lowering drugs stop them because of side effects like muscle aches and disturbed sleep.  Side effects that often feature in media stories about statins, and in consulting rooms, but which seem to be nowhere near as commonly reported  in most clinical trials.  Could the drug's reputation for problems like aching muscles actually increase the odds of people experiencing them, the so called nocebo effect?
Well that is one conclusion of new research which looked back at a study conducted over a decade ago into ways to reduce the risks of high blood pressure.  For the first three years volunteers were randomly allocated to a statin or a dummy pill or placebo, so side effects could be directly compared without people knowing what they were taking.  But it was what happened next that made this trial special.  Over the final two years everyone was openly offered a statin, so they knew exactly what they were taking.  And reports of side effects rose significantly.
Professor Peter Sever from the National Heart and Lung Institute at Imperial College led the research.
Sever
Our hypothesis, if you like, was that a lot of these side effects might not necessarily be genuinely due to the drug.  But what we decided to do was look in the two phases of the trial and see what happened.  And as perhaps expected when they didn't know they were taking a statin in the first half of the trial there was no excess of muscle aches and pains.  But as soon as they got into the second half of the trial and they did know they were taking a statin, as opposed to some of them who decided not to, there was about a 40% excess of complaints of muscle pains.  We said, well if you try and find a scientific explanation for this it must be the fact that there is a power of suggestion that people when they knew they were taking a stain were much more likely to develop a problem if they had been made aware of it by the media.
Porter
Well listening down the line from Oxford is Carl Heneghan, who's Professor of Evidence Based Medicine at the University of Oxford.  Carl, might this study's findings explain this apparent gulf between what the data have been telling us for some time, that statins are very well tolerated, and what the subjective perceptions out there, both amongst patients and GPs prescribing these drugs?
Heneghan
I think this trial – I think it's over interpretation to move to the nocebo effect.  What he's done is use a measure which I find very difficult to understand.  When I teach any of this the first question is – does this make a difference and by how much in an absolute term.  And the difference between those on treatment and not treatment was about two to three per thousand patients.  So what you can see is the absolute difference is very small, we're talking about very small numbers of patients here.  And that's one concept which we said the difference between statistical significance and clinical significance – clinically what does this really mean, is this such a big effect it's going to make a huge difference or actually are we talking about very small numbers.  And we're talking about very small numbers between the treated phase and when you didn't know you were on the treatment and in the phase when you did know you were on the treatment.
Porter
Peter, it is a significant difference but it's not going to make a lot of difference to my patients…
Sever
Yeah, no I don't agree with that at all actually.  For a start the way in which we categorised muscle aches and pains was really drilling down to have a very, very precise definition and that's why in terms of the percentages of patients who we recorded as having those symptoms was relatively low.  When we looked at the broader definition the numbers were about 7% per year, so that would be 20% over three years, which is broadly speaking the kind of frequency that you see out in the real world, of patients complaining of muscle aches and pains.
Porter
But the criteria you use were much tighter…
Sever
Were much tighter and when we use the broader classification and the numbers were very much greater we still saw an increase in the unblinded treatment.  Now the actual numbers within the trial are probably not the important thing.  We were trying to establish a principle here.
Heneghan
So what's crucial is then how actually you ascertain these muscle adverse events in the trial that was 10, 12 years ago.  I was interested in that because there was only one line in the paper about that.
Sever
When patients turned up for their clinic visit at the beginning and throughout the trial they were asked – have you been aware of any problems since you last came to the clinic.  What we did not do – we did not say to them – since you were last seen have you had the following:  muscle aches and pains, problems with this, problems with sleeping and so on and so forth.
Heneghan
Which is one of the areas where you could say oh this could influence the recording and the number of events – is that fair to say?
Sever
Absolutely correctly yes.
Heneghan
So when I looked at the prevalence of sleep disorders I actually was quite surprised because it looked like the prevalence was very low compared to the population at large, which up to 30% of people will report sleep disorders.  But in your paper it was less – it was like 1% - and that was something where we picked up and went well that's incredibly low.
Porter
What you're suggesting is that there were too few people reporting sleep problems, which suggests there's a problem with the reporting system?
Heneghan
Correct, so if you actually ask the question you're more likely to get a more accurate number nearer to the truth.
Sever
I would challenge you on whether it's the truth or not.  When we looked in great detail at the complaints and filtered down and made sure that we really were talking about new reports of sleep disorder, those were the figures that we got. 
Porter
But I suppose the point being if you don't specifically ask people about something, so you're waiting for them to report it, you might have underestimated muscle aches, for instance, as well.
Sever
Well that is possible but when you see some of the reports of people having incapacitating muscle aches and pains, if that had been the case in our trial we would have detected that.
Porter
One other area that's caused some trouble in the past with statins, in terms of perception amongst the general public, has been the funding of studies.  Now looking back at some of the data that was out there a lot of it's been funded by the industry, your trial was funded by Pfizer, it wasn't set out to answer this question originally.  Do you think going forward that it would be more helpful if we had independent trials because that's an area that the media seem to be picking up on, saying look ah well it's funded by a statin company, it would say that wouldn't it.
Sever
Yes, well what I've said in response to some challenges, that the data might have been manipulated or biased and so on, is that I invite anyone to nominate an independent statistician, come to my department to look at my data and if they find any misrepresentation of the data or any bias in the reporting I will resign my job at Imperial College.
Porter
Peter Sever and Carl Heneghan.
Just time to tell you about next week when we debate the obesity paradox.  Why is it that overweight and obese people do better after heart surgery?  And Margaret and I come over all nostalgic in a shed.
ENDS
Broadcasts